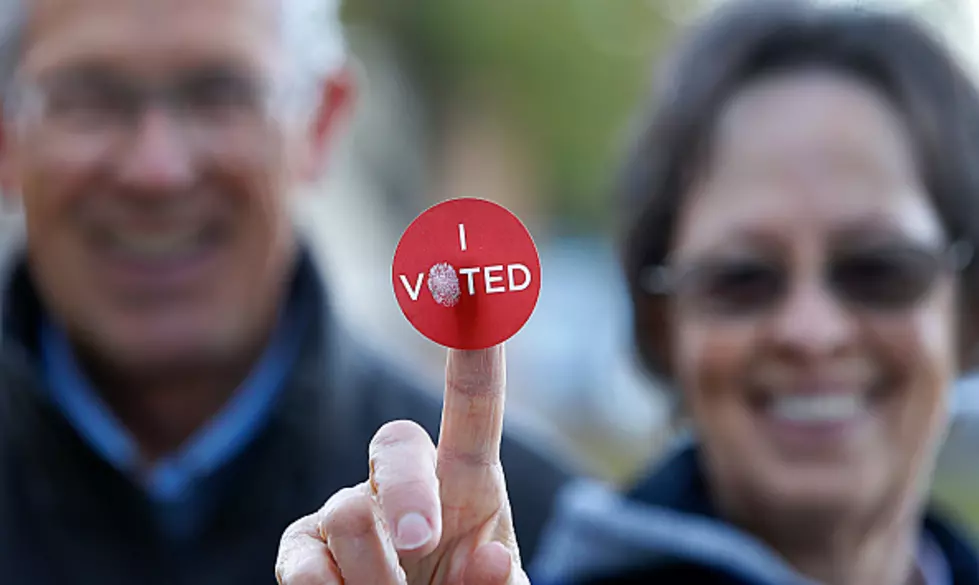 Why Elections Are Held In November
(Photo by George Frey/Getty Images)
In 1845, most of the US was farmland. Voting was usually done at the county seat and might take a full day of travel to get to the polls.
It was decided that Tuesday would be a good day because it would give farmers a chance to attend church then a travel day to get to the county seat, and Wednesday was market day so farmers could sell their stock or grain.
Why I Think Elections Are Held In November
A one-day travel to the county seat in Montana in November — are you kidding me? Snow, freezing temps, landslides, Indian raids, etc. Who in their right mind would hitch up the wagon and head to Bozeman for a November Election Day?
Thankfully, I know why we have Election Day in November.
Election Day is held in November because politicians know that you'll have less than two weeks to bitch about who won and who lost before you're consumed by the holidays.
By January you'll be conditioned to the result like a frog in slowly boiling water. By the time you realize what you did on Election Day it will be too late and no one will listen you to you anyway.
When Elections Should Really Be Held
In my humble opinion, Election Days for higher office: President, senators and representatives, should be held on the first Tuesday after April 15th. Better known as Income Tax Day.
If you wrote a big fat check to Uncle Sam, you might more carefully consider who gets your vote.
I doubt you would hear any political issue discussed other than tax cuts.
Semi-warm weather, quickly melting snow if there is any, daylight savings time in effect so travel mostly in daylight, and you can still stay for market day if you wish.
Some Final Thoughts
Maybe we need an election week rather than doing it all in one day. Early voting would only be allowed if you paid your taxes before April 15th.
And could we please simplify the ballots. None of this, "… a no vote is to pass the measure." What??
Who writes initiatives or referendums like that?
That person really needs a time out.
Thanksgiving will be here in two days and the election will be put on the back burner at least until January 20 when the new President will be sworn in.
I'm going to sooth my tortured soul with an extra helping of dressing and some pumpkin pie and watch some football.
Politics will unfortunately be there when I come back. We need more holidays.