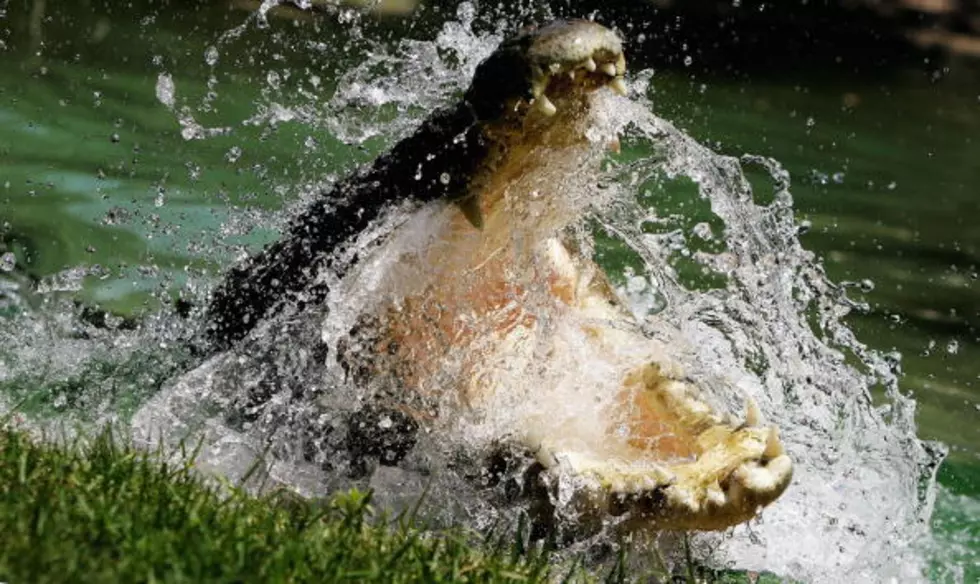 Crocodiles Invade Museum of the Rockies
(Photo by Ian Waldie/Getty Images)
What Does A Croc Caretaker Do?
Crocodiles are invading the Museum of the Rockies here in Bozeman, Montana. The world renowned museum will be home to a new show that will run from February 25 to September 10, 2017.
Alicia Thompson, Marketing Director at the Museum of the Rockies and Patrick Rein, croc caretaker from Clyde Peelings Reptiland joined Tom Egelhoff on the KMMS Morning Show to get the latest Croc updates.
Four combined species of crocs and alligators are currently on display in glass enclosures at the museum.
Listen in on the very informative interview below from both Patrick and Alicia about this amazing new exhibit and all the hard work that goes into presenting it.
CROCS: Ancient Predators In A Modern World
According to the Museum website, "CROCS: Ancient Predators in a Modern World" will immerse you in the realm of crocodilians with an engaging and entertaining experience, complete with interactive displays, artifacts, and Live Crocs!
Some Final Thoughts
More From KMMS-KPRK 1450 AM