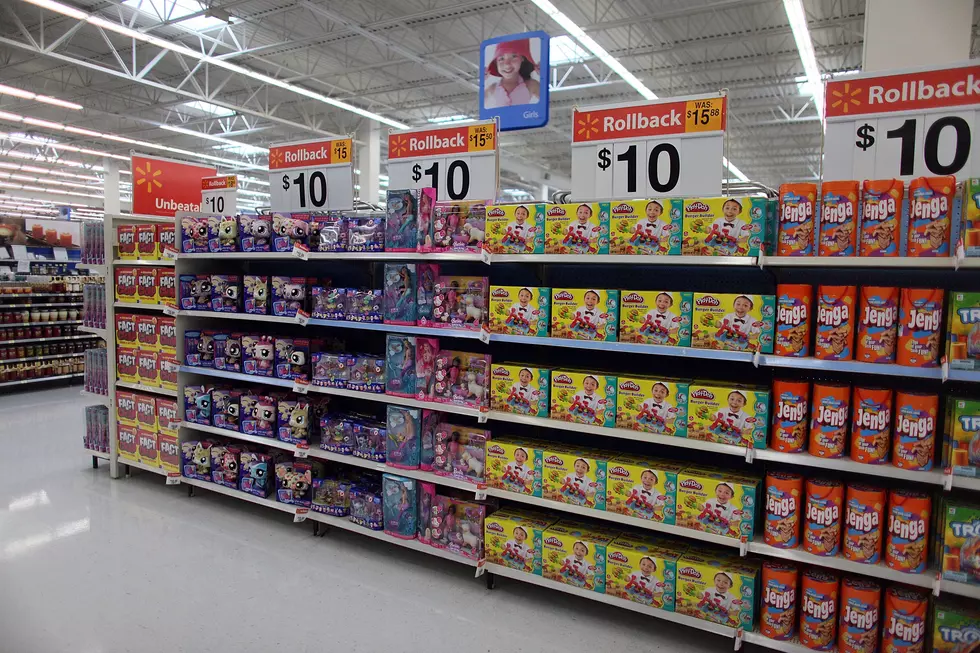 I Love Christmas, But NOT YET!!
POMPANO BEACH, FL - OCTOBER 08: Signs advertising $10 dollar toys are seen in the toy department of a Wal-Mart store October 8, 2009 in Pompano Beach, Florida. Wal-Mart stores, Inc. announced recently that it would be bringing back its $10 toys section in all stores as they gear up for the holiday shopping season and will expand its $10 holiday assortment this year to more than 100 toys. (Photo by Joe Raedle/Getty Images)
Halloween is barely over. I'm sitting in front of my TV, expanding my mind, and what do I see? A CHRISTMAS AD!!
Christmas is my favorite holiday of the year. It's giving rather than receiving, a time of love for your fellow man (person? Woman? Dog?). But seriously, it's not even Thanksgiving yet. Black Friday is still two weeks away. Can I please catch my breath and let my wallet cool off a little?
When Should The Ads Start?
Many retailers live and die with how much business they can do over the Christmas shopping season. For many it's the difference between a good year and a bad year.
If there is any way to extend that dollar driven season even by a few days I guess early ads are justified from a business standpoint.
There are more and more people who are using November 1st as the kickoff to their shopping frenzy.
A Party or Trip To St. Louis?
My birthday is November 10th.
Growing up my mother always gave me the choice of a birthday party or a trip to all the big stores in St. Louis, Missouri, which was about 60 miles away. I always picked the latter.
I guess I grew up embracing commercialism. In those days Christmas Carols played outside the stores. The real religious ones; not "Rudolph" or "Grandma Got Run Over by a Reindeer."
Store windows were decorated beyond anything you will find today. It was always a magical day. If by chance it snowed it was even better.
Shopping Frenzy
Many stores are advertising that they are giving their employees Thanksgiving Day off. Stores will be closed. How magnanimous.
"John, enjoy your day off with the family." "Oh, and come back to work at midnight when our big sale starts." You gotta love retail.
It won't be long until employees won't know anything other than sales between October 31st and January 1st.
Some Final Thoughts
Capitalism is a double-edged sword. On the one hand it provides life, liberty and happiness. And on the other hand it stifles life, liberty and happiness.
Think of the power of commercialism.
A 30 second ad can compel you to stand in line in the freezing cold at 4AM to get what you perceive as a good deal on a laptop computer or big screen TV.
My wife and I have a tradition of hitting the stores on Black Friday. We rarely buy anything. We do it just to get in the spirit of the season.
There's something magical about watching two women going to blows over the last remaining sale item that says "Merry Christmas" to me. How bout' you?
More From KMMS-KPRK 1450 AM