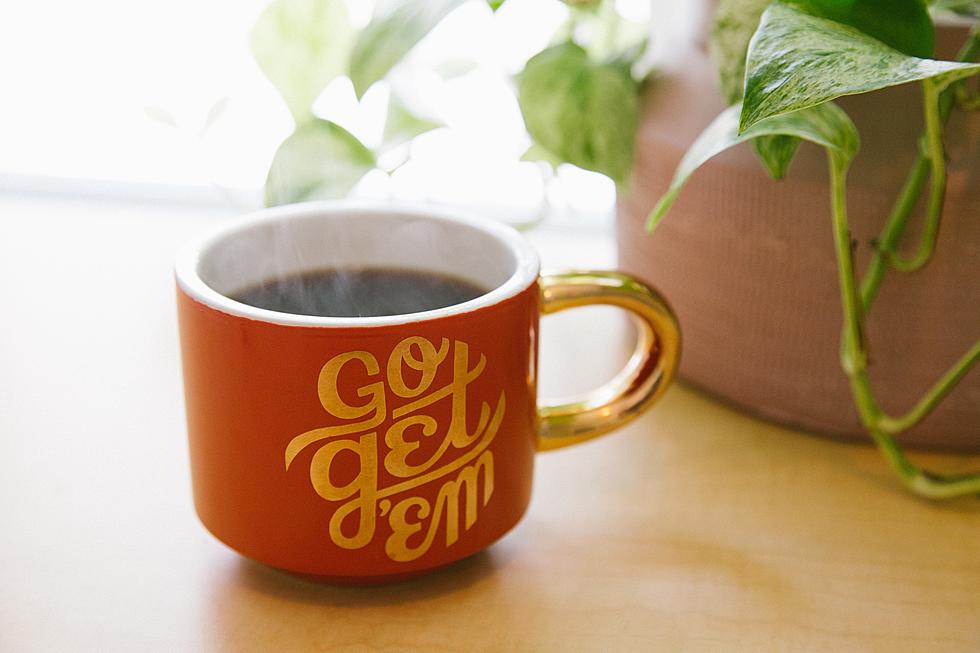 Want To Be Your Own Boss In Montana? Three Easy Steps To Start
Photo by Kyle Glenn on Unsplash
Let's be real about something, there are a lot of people moving to Bozeman (duh), and some are starting their own businesses. Whether it is cleaning, painting, dog walking, whatever it may be, this is a town of entrepreneurs.
I was talking to a contractor in Butte the other day and we started talking business. Let's call him Joe for the sake of this article. Joe has been doing work in Montana for years and years, and finally, after all his incredibly hard work, decided that it was time for him to start working for himself.
I was curious about all the Montana rules about start-ups. North Dakota is really the only state I am familiar with when it comes to this topic. I wanted to know the differences between the two states. So who better to ask then someone with so much experience.
The first thing Joe said was, "Get an LLC (Limited Liability Company)". You can do that online and it will cost you around 70 bucks. You want to establish a name and make sure you are registered with the state of Montana. What is your trade? Will you have employees? Things you should really not have to think about, as you should already know what direction you want your company to go in.
Secondly, get licensed with the state. Fill out your Independent Contractor Exemption Form (or whichever is fitting for your new adventure). The cost is $125 dollars and will need to be sent in, this is not an online form as it will also need to be notarized.
Then you will need to add your business to your insurance. The nice thing about this, is that typically when you bundle insurance policies, you end up saving money on your other policies. Your car, life, home, renters, whatever you already have, adding the business insurance should save you on the others.
You are set! Huge THANK YOU to Joe for his words of wisdom! Now you just need to make sure you have the rest of the "tools to success" to start your jobs, and be your own boss. You could be building, cleaning, painting, etc. the homes below before you know it. Word of mouth, social media and of course RADIO are all easy and convenient ways to get your calendar full. Good luck and enjoy not having to ask for time off!
PICTURES: See Inside 'Yellowstone' Actor Barret Swatek's $100 Million Malibu Estate
Yellowstone actor Barret Swatek is selling her spectacular oceanfront estate in Malibu, and pictures show a bedazzling property that's one of the most upper-crust properties even in that illustrious zip code.
Swatek and her husband, former hedge fund manager Adam Weiss, are asking for just under $100 million for their 4-bedroom, 5.5-bathoom, 7,450-square-foot contemporary villa that sits directly beachside on the white sands of El Sol Beach, one of the most exclusive spots even according to Malibu standards.
PICTURES: See Inside NASCAR Driver Tony Stewart's Incredible $30 Million Estate
NASCAR driver Tony Stewart is selling his massive estate in rural Indiana, and pictures show a one-of-a-kind property that is both rustic and luxurious.
Stewart's 6-bedroom, 9.5-bathroom, 19,714-square-foot residence in Columbus, Ind., sits on 415 acres of woods with a 9-acre stocked lake. There's a two-story waterfall and trout stream in the entry hall, and the massive great room also boasts an 8700-gallon freshwater aquarium.
Other interior amenities of the jaw-dropping property include a bowling alley, game area, golf simulator room and a lighted onyx bar. The property also features a large guest house and a workshop, and the entire property is a licensed hunting preserve that's rife with elk, deer and turkey.
The property's $30 million price tag makes it the most expensive residence in the state of Indiana.
One Of A Kind 39 Million Dollar Montana Home Is For Sale. Check It Out
This home is at 295 Cobble Creek, Bozeman, MT. You can check out the listing on Zillow or Montanalifere.com. The property is listed by Mike Schlauch and Vivian Yoon, PureWest Christie's Bozeman.
More From KMMS-KPRK 1450 AM