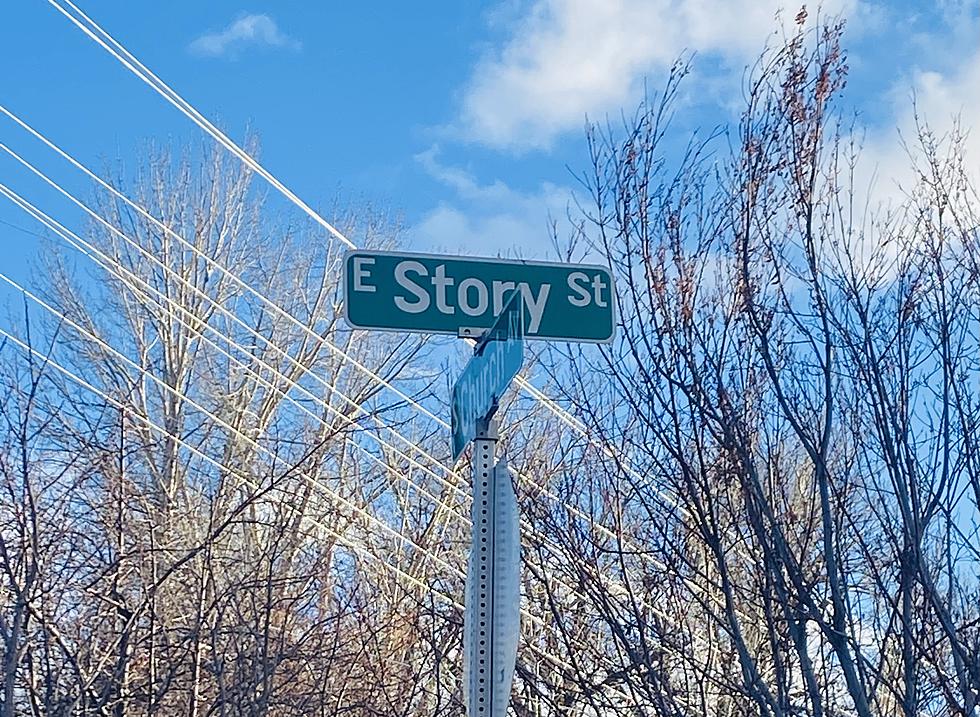 Do You Live On One Of These Famous Bozeman Streets?
Townsquare Media
I remember when I was young and I still catch myself doing this today, driving down the road and wondering, "How did they come up with that street name?" I grew up on 2nd Street. It was obvious, it was the second street from the start of the neighborhood. Boring, I know.
Bozeman has some really great street names, some we pass daily. But how did those streets get those names? It's really interesting. Here are just a few to get your questions answered. Let's start with the most obvious one:
Bozeman Avenue
John Bozeman. Now this man has many chapters in his book. A short lived book, as he was murdered at the age of 32. Lots of rumors have been circling for decades about his murder, but I guess it would be considered a "cold case".
Founder of the city, this gambling man liked to "make his own rules". After his failed dream of finding gold, Bozeman and his two buddies saw the beauty of the Gallatin Valley and decided to start building the town of Bozeman. Churches, log homes, and a school were just the start. Who were Bozeman's buddies? The next two streets will tell you.
Beall Street
William J. Beall helped John Bozeman build the first school and church. On his way to sell potatoes, he ran into John Bozeman and another man. All three men decided the gold life wasn't for them. So they continued to build. Beall's house was north of main street.
Rouse Avenue
Daniel Elliot Rouse. Rouse was no rookie when it came to building, as he had helped many other settlements throughout the U.S. build towns. When he got to Gallatin Valley, he met Beall and Bozeman. Helping with the building of hotels and more cabins, the three men developed the town we call home.
Story Street
This street was named after a ridiculously wealthy man named Nelson Story. Story was lucky enough to make it big during the gold rush. Using his money wisely, he purchased over 900 Texas longhorns and headed from Texas to beautiful Montana. You may have heard of "Story Mansion" on Main Street. That was the first mansion built by Mr. Story, who later added a second "Story Mansion" for his son. Fun fact about Nelson Story: he was Bozeman's first millionaire.
Durston Road
I know this road well, as I took it daily to work for months. Durston Road was named after an incredibly smart man named John Durston. Although Durston never lived IN Bozeman, he was a crucial newspaper editor. Starting in Anaconda as editor of the Anaconda Standard, Durston would eventually head to Butte in 1913 where he established The Butte Daily Post. So how did he get a street named after him in Bozeman? He invested in the then-small town, and had a home on what is now Durston Road.
Babcock Street
Seems as though Californians have had a love for Bozeman for longer than we can remember. Carpenter William H. Babcock took his love for architecture and traveled from sunny California all the way to Bozeman where he planted his roots. In 1888, with his background in architecture, Babcock oversaw the building of the Bozeman Opera House. Next on his list was to build a mansion that he called "The Castle." Unfortunately, you won't be driving by for a picture, as it is now just a piece of history we learn about.
Of course there are many many more streets here in Bozeman, but these are just a few to get you started. What street do you live on? What is the history of the name? Maybe one day, you will have a street named after you.
LOOK: Route 66's quirkiest and most wonderful attractions state by state
Stacker
compiled a list of 50 attractions--state by state--to see along the drive, drawing on information from historic sites, news stories,
Roadside America
, and the National Park Service. Keep reading to discover where travelers can get their kicks on Route 66.
RANKED: Here are the most popular national parks
To determine the most popular national parks in the United States, 
Stacker
 compiled data from the 
National Park Service
 on the number of recreational visits each site had in 2020. Keep reading to discover the 50 most popular national parks in the United States, in reverse order from #50 to #1. And be sure to check with individuals parks before you visit to find out about ongoing, pandemic-related safety precautions at 
www.nps.gov/coronavirus
.
More From KMMS-KPRK 1450 AM