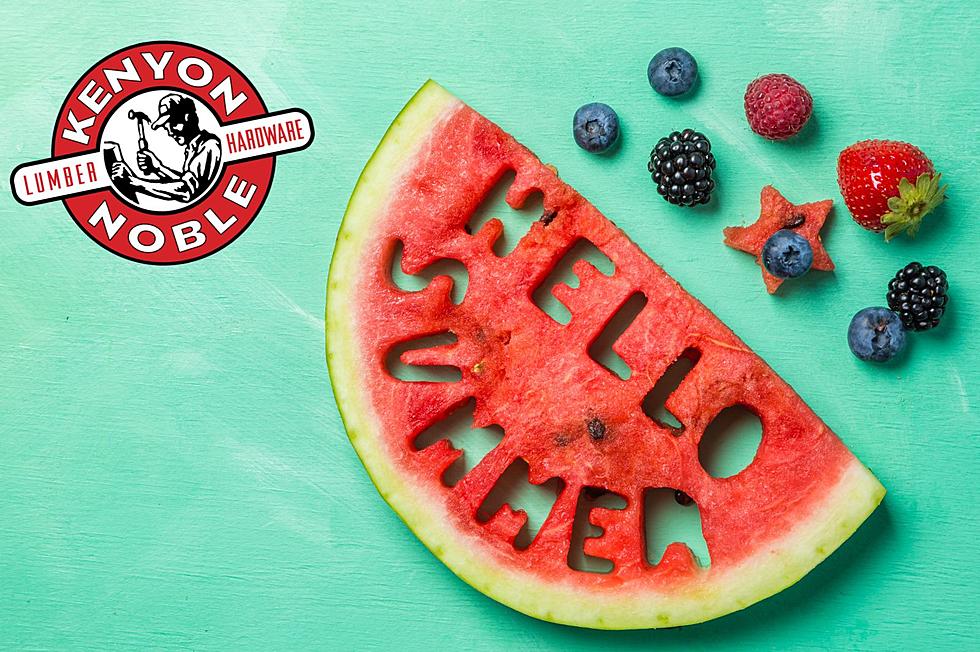 Summer Of Fun And Prizes In Montana! Week 4 Prize. Check It Out
Canva
We are so excited to be teaming up with our friends over at Kenyon Noble and having our 100 Days Of Summer event kicking off this month!
The most asked question we get during this event is "What are the prizes?!" Hold your horses, my friends, I am about to show you. Every week I will let you know what is up for grabs that week, and how you can get qualified to win. Hint hint...you will have multiple opportunities to score these prizes.
WEEK FOUR PRIZE FOR KENYON NOBLE'S 100 DAYS OF SUMMER
Berlin Bistro Set from Outdoor Expressions
Patio season is finally feeling like it has arrived. After a long winter, it feels good to be able to sit outside on the patio and enjoy a morning coffee, maybe some lunch, or a cold drink after a long day. This Berlin bistro set from outdoor expressions could be the perfect addition to your home.
Maybe you have had the same outdoor furniture for so long, it is sun-faded and outdated. You can win this cute, modern Berlin Bistro set all week long.
Every week we will let you know what prize is up for winning and how you can easily get in on the fun. The first thing you will want to do is download the XL Country App so you are on top of our 100 Days of Summer Code Words.
RULES AND HOW TO ENTER TO WIN HERE
5 Businesses Montanans Wishes Would Come Back
As most know, Bozeman, Montana is a growing town/city. The population has almost doubled in the last few years, housing prices have skyrocketed, and businesses have either strived or suffered.
The one thing that Bozeman residents all say, is they miss the "old Bozeman". What they mean is they miss the small-town feel, the minimal traffic, and the affordable living. Along with those, there are a few businesses Bozemanites really wish would return.
Here are the Top 5 Businesses Montanans Miss.
More From KMMS-KPRK 1450 AM