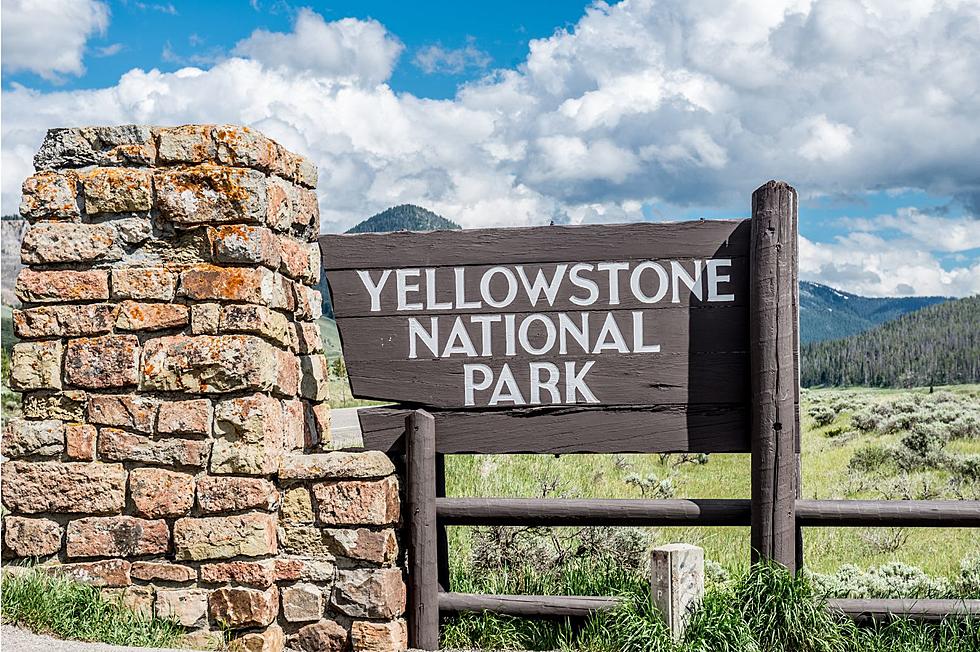 7 Cool Photos From Montana's Yellowstone National Park 2023
Canva
Whether you are a local or a tourist, seeing Yellowstone National Park is something we should all experience at least once, but will most likely be something you decide to do yearly.
This past week over the 4th of July holiday, I spent some time going through both the North and West entrances of Yellowstone National Park. The weather was near perfect and the amount tourists was not too crazy. The West Entrance part of the park was much crazier than the North Entrance.
As we set out throughout the North Entrance, we were lucky enough to see lots of Bison, and elk, and we were also blessed to spot three bears! Two cubs and a mama (or papa). The adult bear was a bit farther away than the cute cubs.
The weather was perfect throughout the day, from mid-50s to upper-60s, and not too much wind. The drive was beautiful as ever. With all of the rain we have gotten it made for a perfect green backdrop throughout the park.
There are lots of stops you can make throughout the North Entrance to take some selfies, family photos, or just to try and catch the incredible scenery. It's amazing when you can look out and just take in all the beauty that is untouched by city lights and buildings.
If you haven't taken the drive through the North Entrance of Yellowstone National Park, I highly recommend it. It's hard to capture its true beauty in just a few pictures, but seeing it with your own eyes will only bring joy to your life.
Four Hot Springs That Are Super Close to Bozeman
Looking for a great relaxing getaway? Here are a few hot springs to check out in the Bozeman area.
Vintage Photos Of Montana
It's hard to imagine what Yellowstone National Park would look like in black and white. We are so used to seeing the colors that make it one of America's favorite travel destinations. Jezel Doughert's grandmother passed away and like many of us do, she spent hours going through years and years of history, from old yearbooks to news clippings, to pictures. Jezel sent me a piece of history that, if not for her, I wouldn't be able to share with you.
7 Natural Montana Wonders to Explore this Summer
Montana doesn't skimp on natural beauty, but these destinations make for excellent day trips or extended explorations during a camping adventure.
More From KMMS-KPRK 1450 AM