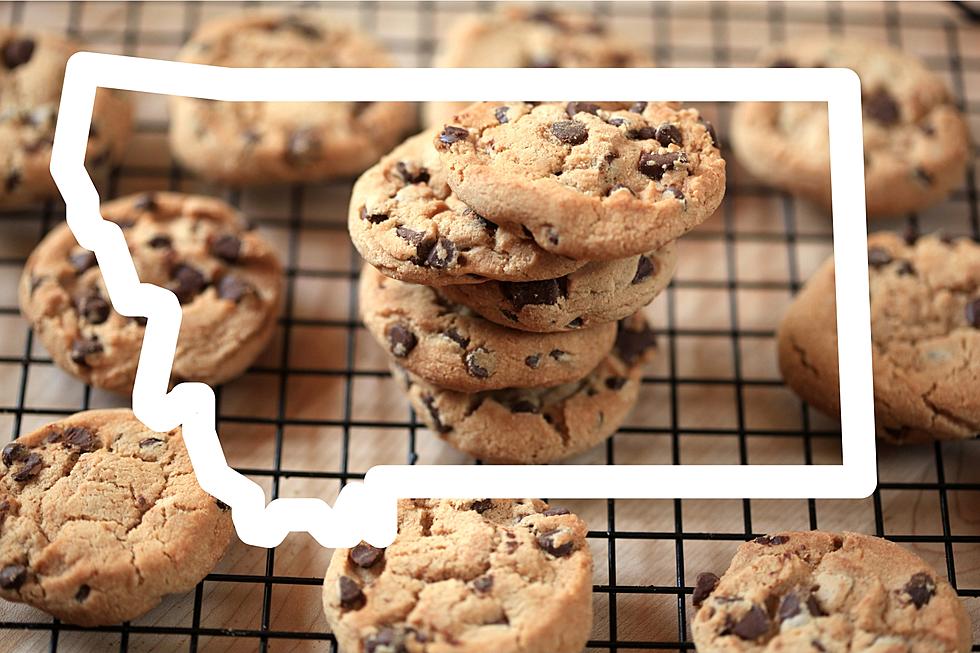 Should This Be The Official Cookie of Montana? It's Delicious
Canva Pro
There are so many cookies to choose from daily it's a tough decision to decide which one would be the perfect choice for Montana.
Montana has many official state things. This includes a state bird, animal, tree, flower, and more. These all make sense for the state of Montana, but why can't we have a little fun?
We decided we would try and figure out what the state cookie of Montana would be. If you are wondering why Montana would need an official state cookie? Well, some states already do.
Massachusetts and New Mexico have official state cookies. Massachusetts is a chocolate chip or Tollhouse cookie, and New Mexico's is called a bizcochito, and it sounds delicious.
For Montana, we would include cookies with crickets or huckleberries, but that would be basic. There is one only cookie that would fit Montana, and that cookie is the Cowboy Cookie.
With a state filled with cowboys, a cowboy cookie would fit perfectly. These cookies are pure protein and include chocolate chips, oatmeal, roasted pecans, and toasted coconut flakes. These cookies have all the vitamins you need for a hard day on the farm or ranch.
Cowboy cookies are a nice treat after a long day of activities. These cookies have a strong history in Montana.
For all the state birds, animals, flowers, and more we have in Montana, I think it's time we have a little fun and have Montana announce an official state cookie. It would be fun, and I want to see people debate this topic at the state house.
If the Cowboy Cookie isn't the cookie of Montana, which one should it be? Please message us on the app and tell us your pick.
Five Best Places To Get Cookies in Bozeman
Need a sweet treat? Cookies come in many flavors and shapes but they are always delicious. Here are the best places in the Bozeman area to get cookies.
Five Food Franchises You Will Only Find in Montana
Not all franchises started outside of Montana, here are a few that you should know about.
10 Bozeman Food Trucks You Need To Check Out
Who doesn't love a good food truck? Well, luckily here in Bozeman we have so many to choose from. Whether you want classic American fare, Asian, or even Pad Thai, these food trucks have you covered. Give them a try today.
More From KMMS-KPRK 1450 AM