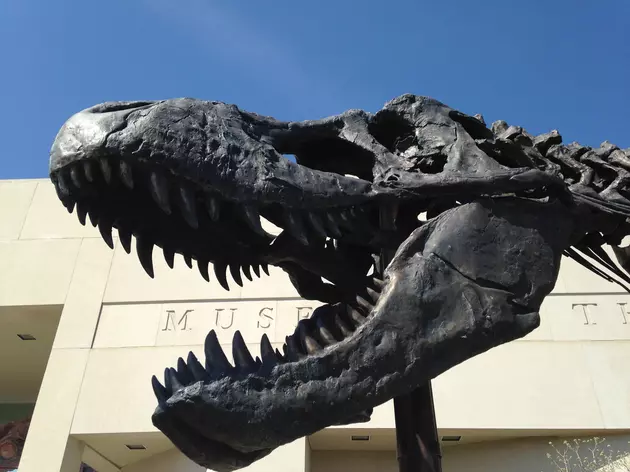 Museum of the Rockies Considering Valuing Fossils at One Dollar
Photo courtesy of Jon King
Early this month, Montana's Legislative Audit Division asked Montana State University to value its fossil collection held at the Museum of the Rockies. Museum Director Shelly McKamey said performing the valuation is proving to be extremely difficult.
"When you're talking about fossils, the ownership resides with the land in which the fossils were found," McKamey said. "So if fossils are found on federal land, they're owned by the Feds. Trying to figure out what the guidelines are to put values on things, means we are talking to a lot of outside partners. It gets complicated."
McKamey said different museums around the country do very different things when it comes to the valuation process.
"Part of what I'm trying to figure out is how other museums that are in our situation are dealing with these kinds of questions," McKamey said. "I know that, for example, the Field Museum in Chicago — I was speaking with the president of their board this morning — their collections are valued at $1 because they're irreplaceable. If you have one-of-a-kind things and they are destroyed...You know, how do you value that?"
The main question the museum has to answer is how to value a fossil if they can't put a price on replacement. At the moment, McKamey, she doesn't have an answer, but that she is confident the museum will be able to come up with one.
More From KMMS-KPRK 1450 AM