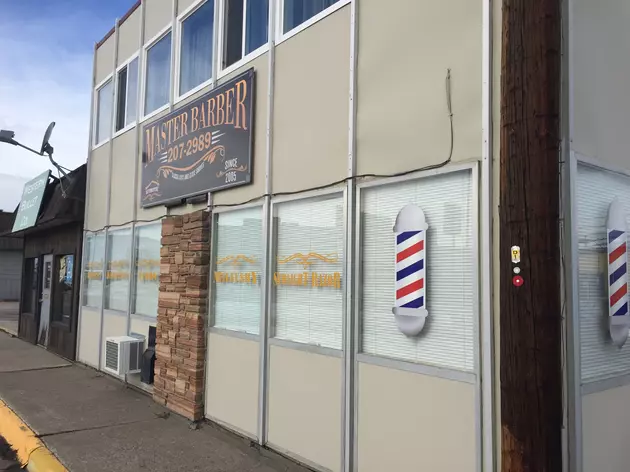 Montana Democratic Primary Candidate Accused of Calling Marine 'Baby Killer'
Photo Courtesy of Jon King
The race to replace Ryan Zinke in the U.S. House of Representatives will place candidates under a microscope for public inspection, but sometimes the microscope's lens can be a bit fuzzy. Democratic Primary Candidate and Missoula High School Teacher Gary Stein is being accused of anti-military statements by his former barber Brian Foster over a conversation that Foster claims took place at the Master Barber of Missoula Barber shop last year. By Foster's telling, the incident began after Stein noticed military photographs on the wall of the shop.
"So, he sat in a chair and he saw the military photos and he was like, 'oh, you're a veteran' and I said, 'yeah, I served over 20 years in the marine corps,' and he said 'how does it feel to be a baby killer?' Foster recalled. "I was kind of shocked by that and didn't know how to respond initially. I continued to give him a good haircut, but when someone says something like that to you it's something you don't forget."
KGVO reached out to find others that were in the barbershop, but apparently no one else heard the conversation. Another customer Vincent George, an army veteran, says he discussed the issue later that day with Foster, who he says seemed distraught. For his part Stein says that he would never say such a thing and believes something must have been misunderstood.
"I am shocked, dismayed that a person would put something like that out for public consumption, or private consumption… because its his friends on Facebook etc... without going to the person directly and saying 'did you call me a baby killer?'" Stein said. "He seems very certain that I called him a baby killer and I'm very sure that I didn't."
There is a significant time-gap in the accounts. Stein says his last haircut was over a year ago, while both George and Foster say the incident occurred last spring or fall. Regardless, Foster made the story public after he heard Stein was running for U.S. House.
"I don't think that type of character is who we need representing his constituents in congress," Foster said.  "Especially his military constituents in congress who might come to him with problems about their military service or needs or families, and his office would be the one to investigate those claims and I don't think they'd get a fair shake."
When asked by KGVO, Stein says his parents were both in the military, and he has "nothing but respect and admiration for those that serve their country in the military." He says that these accusations cut especially deep because as a high school teacher he tries to instill respect and understanding of military experience.
More From KMMS-KPRK 1450 AM