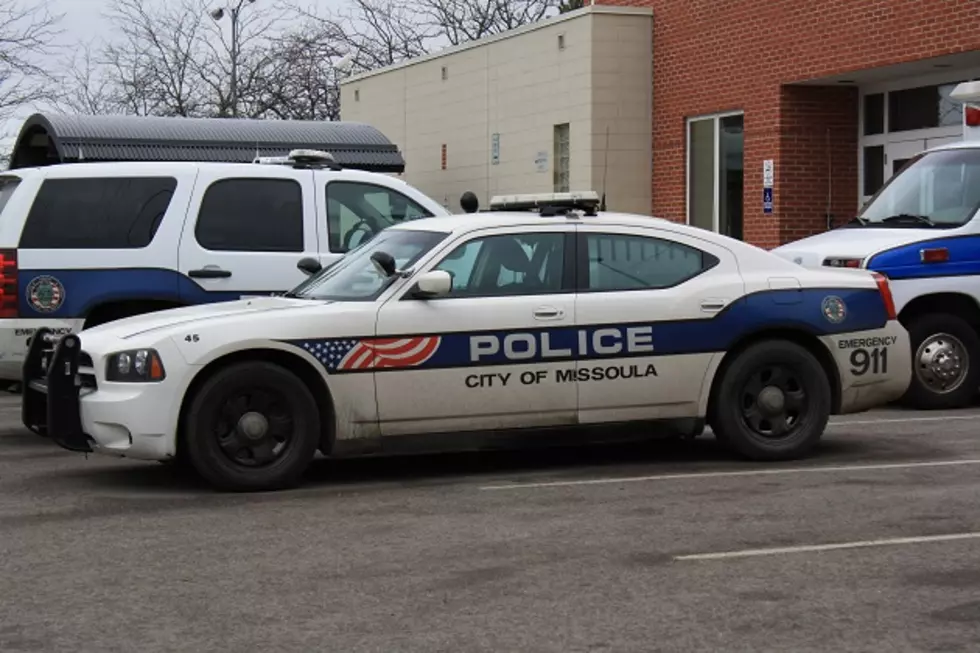 Missoula High Speed Chase Ends with Washington Fugitive in Cuffs – Speeds Reach 90 to 100 MPH
Photo courtesy of Natalie Roubitchek
Another high speed chase sent Missoula police officers chasing a Washington fugitive around town Friday night up to Clearwater Junction at speeds close to 100 miles per hour.
"Looks like at about 20 after 8 p.m. officers tried to stop a vehicle that was suspect of theft from earlier in the week," Corporal Paul Kelly said. "When we tried to stop it, the vehicle fled. It started around the 2100 block of West Broadway, ended up going through the north side of Missoula, all the way through town through East Missoula, Bonner, and up Highway 200 where deputies from the Sheriff's Department were able to stop-stick the vehicle somewhere near Clearwater Junction so it went quite a ways."
Corporal Kelly said there were no injuries to report.
"John Fischer, 42-year-old male out of Washington was arrested with several counts of criminal endangerment based on his driving, and a couple of out-of-county felony warrants out of Washington," Corporal Kelly said. "He was also charged with eluding arrest. It looks like they were able to take him into custody shortly after 9 p.m."
More From KMMS-KPRK 1450 AM