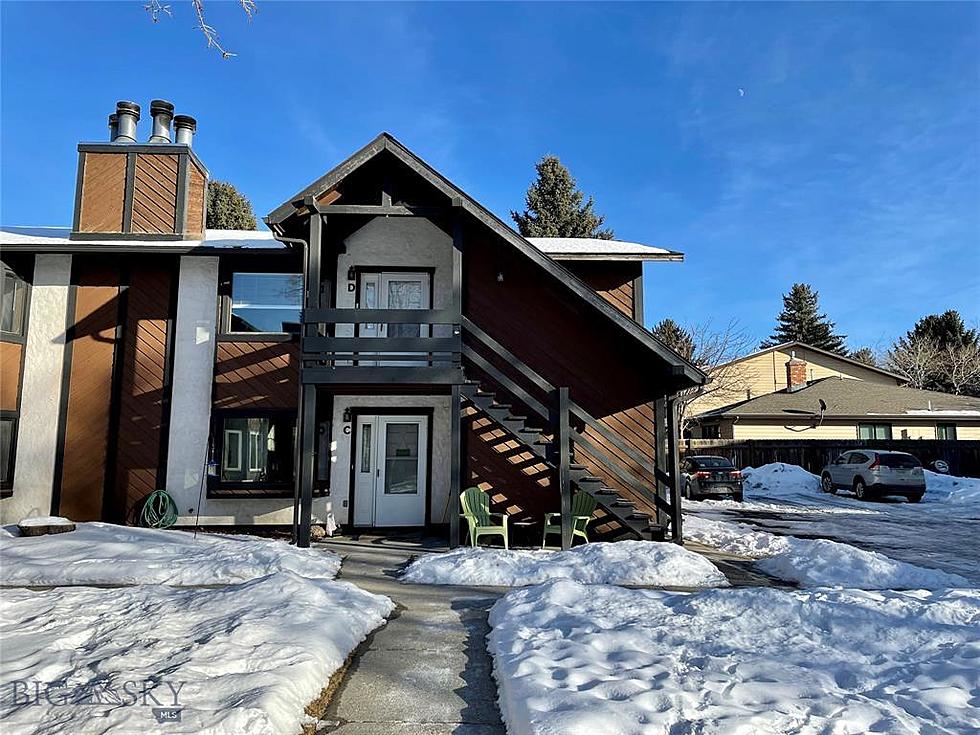 Bozeman Condo Listed For Under $350k. Here's What You'll Get
Bozeman Real Estate Group
I was doing my usual scrolling through Facebook and I came across this condo for sale. I know, this is not that uncommon, BUT the fact that it is priced under $340,000 is almost impossible to find. Check out Tyler Wilkinson's Information.
The listing is close to campus, it's a two bed one bath, has a newer washer and dryer in the unit, and comes with a garage.
If you do the math, your monthly payment will most likely be less than a lease agreement with other rental companies. The average rent price for a two bedroom is almost over $2000 a month, plus utilities, a pet deposit if you have a pet, extra for a garage, etc.
A little bit of remodel and this place could really be nice at the end of the day. But that's the thing, if you want to get something at this price point, you will most likely need to put a few bucks into a remodel. A little paint, some new carpet, or no carpet, and some newer appliances and you will definitely get your money back if you chose to sell after a few years.
Buying a home here is obviously difficult for some, so I do hope to see more of these opportunities in the months to come. Bring some realistic prices back to Bozeman, so we can continue to support our local businesses.
What do ya think, little paint, carpet, and some freshening up in the kitchen, and this place could be your new home.
You can reach out to the realtor with any questions, but I do not think this one will last too long!
Tyler Wilkinson
Bozeman Real Estate Group
(406) 223-8823 - (406) 587-1717
One Of A Kind 39 Million Dollar Montana Home Is For Sale. Check It Out
This home is at 295 Cobble Creek, Bozeman, MT. You can check out the listing on Zillow or Montanalifere.com. The property is listed by Mike Schlauch and Vivian Yoon, PureWest Christie's Bozeman.
See Gallatin County's 28 Million Dollar Dream Home!
Located 30 miles from Bozeman, the Crazy Elk Ranch is a beautiful 8 bed, 9 bath masterpiece sitting on over 3700 acres. With stunning views from every direction, the main house is over 9 thousand square feet with a price tag of 28 million dollars.
More From KMMS-KPRK 1450 AM