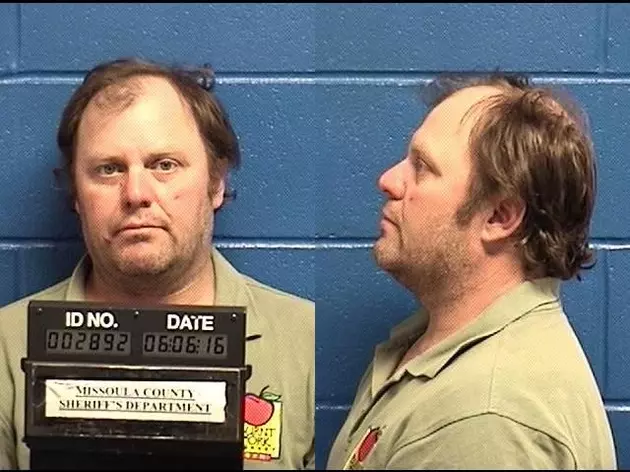 $100,000 Bond For Missoula Man After Allegedly Beating and Strangling His Girlfriend
William Scheerer
William Scheerer, 43, is being held in the Missoula County Jail on $100,000 bond after allegedly beating, kicking and strangling his ex-girlfriend into unconsciousness.
According to court documents, Scheerer kicked the victim, identified as Jane Doe, at her residence, and while she was face-down on the ground, knelt on top of her, pulled her hair and strangled her until she lost consciousness. When she eventually attempted to call 911, Scheerer grabbed her phone and threw it down a hill outside her home. Eventually, friends took her to St. Patrick Hospital for treatment of her injuries, and a Missoula County Sheriff's Deputy interviewed her.
Scheerer was arrested and charged with felony aggravated assault, partner or family member assault, tampering with a communications device and criminal mischief, all misdemeanors.
Chief Deputy County Attorney Jason Marks asked Judge Karen Orzech for $100,000 bond because of the severity of the attack, and that Scheerer posed a flight risk. He also recommended that Scheerer be eligible for pre-trial supervision with alcohol monitoring, and to have absolutely no contact with the victim.
Judge Orzech ordered Scheerer back to jail on $100,000 bail, and if released, is to be monitored via GPS to ensure no contact with the victim.
His next court appearance is June 22.