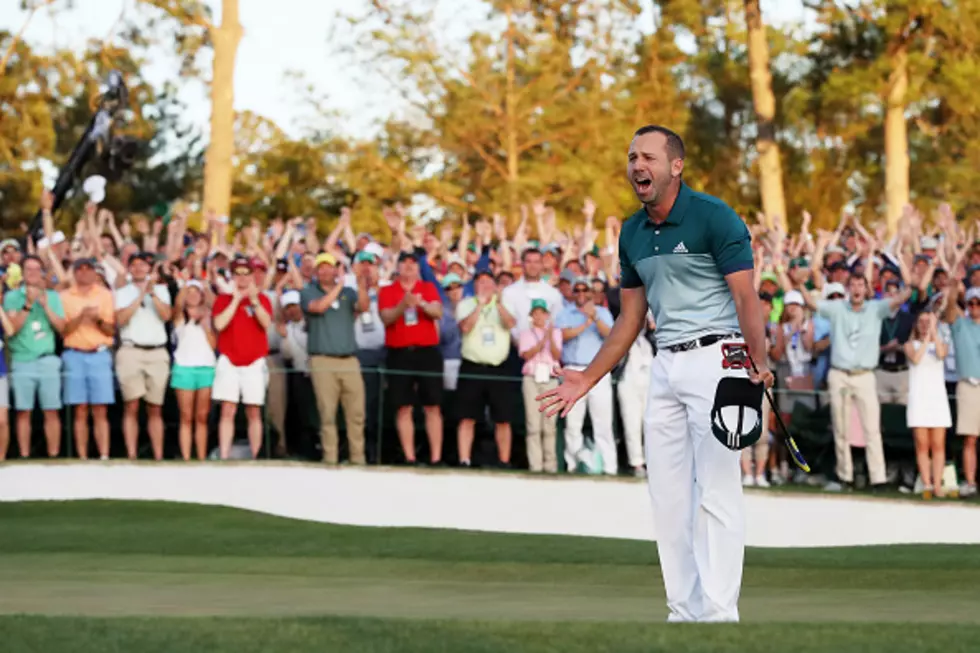 Why Golf Is A Four Letter Word
Sergio Garcia of Spain bested Justin Rose to win the 81st Master's Golf Championship and the coveted green jacket.(Photo by Rob Carr/Getty Images)
Sergio Garcia of Spain bested Justin Rose to win the 81st Master's Golf Championship and the coveted green jacket.
Why Golf Is A Four Letter Word
As most of the world celebrated with Garcia many people may not have known the rest of the story.
If you've ever played golf it's an extremely frustrating game. One hole is great and the next is lousy.
You have a good round then one hole destroys it for you.
It took Sergio Garcia, arguably one of the best professional golfers on the PGA tour, 74 starts to win his first major golf tournament. How can you come up short that often yet still be considered one of the world's best? He's been a runner-up four times without a win.
He's finished in the top ten 22 times and finally he just won the biggest golf tournament of them all. His first major win is The Masters.
Now instead of being the best golfer to have never won a major tournament, he can now say he's the best golfer to have only won one championship. I guess there's some solace in that.
Some Final Thoughts
Until 3-D TV becomes the standard in every household, golf on television doesn't begin to tell the story.
There's no way that TV can show the ups and downs of the terrain that the golfers have to contend with. Distances on TV are deceiving, so golf on TV for most people is about as exciting as watching paint dry.
Unlike baseball, basketball or football, golf falls extremely short in experiencing the real thing.
Yet, hackers across the country shell out big bucks for balls, clubs, bags, gloves, tees and some of the most ridiculous fashion statements you'll see anywhere.
If you want the real story of golf pick up a copy of the movie, Caddyshack.
I guess that's par for the course.
(Photo by Rob Carr/Getty Images)
More From KMMS-KPRK 1450 AM