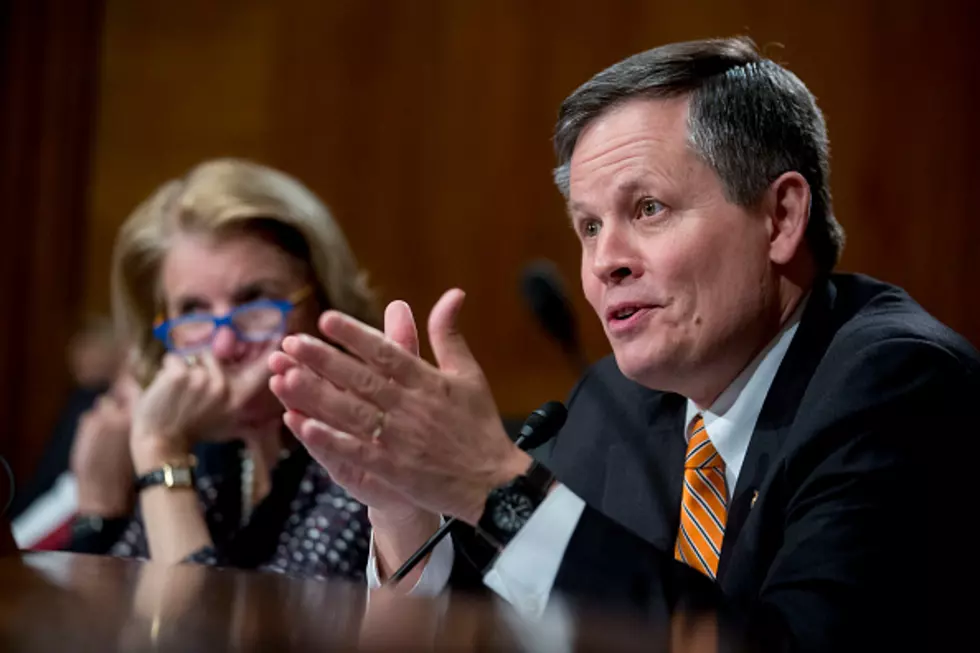 Senator and Mrs. Daines Participate in COVID Vaccine Trial
Bloomberg via Getty Images
Senator Steve Daines held a press conference on Wednesday to announce that he and Mrs. Daines participated in a trial for the Pfizer COVID 19 vaccine.
Daines said he learned about the trial from a most unlikely source; his mother.
"Thanks to that call from my mom, my wife and I decided to go online and enroll in the trial," he said. "We joined over 100 Montanans, many from the area there in southwest Montana who were participating in that particular trial."
Daines said the results turned out well from his test vaccine.
"This was a blind trial, so when they administered the vaccine, about half the participants received a placebo and half received the actual vaccine," he said. "The participants were not told what they were receiving, but I can tell you I have since tested positive for the COVID 19 antibodies, which likely means I got the actual vaccine."
Daines explained why he was excited to participate in the vaccine trial.
"The reason I decided to participate in this trial and my goal in all of this was to help build confidence and trust for Montanans and the American people who are wondering if they should take the vaccine when it is approved," he said. "This is about saving lives. We're seeing that firsthand in Montana. This is about supporting our healthcare frontline heroes. It's about protecting Montana jobs and workers and rebuilding our economy."
Daines added that receiving the vaccine should be a personal choice.
"While I do believe that a vaccine is a key to getting back to normal, I don't believe in mandating it," he said. "I would, however, encourage Montanans to get the vaccine once it's approved, in consultation of course with their doctor. I trust Montana's will make that decision for themselves. They must use their own common sense in practicing personal responsibility, and while we wait for a final vaccine approval, we must remain smart, protecting the most vulnerable in our communities and to be responsible."
Daines recently won reelection over his Democratic challenger, Montana Governor Steve Bullock.
TOP 10: The best holiday TV specials of all time, ranked
More From KMMS-KPRK 1450 AM