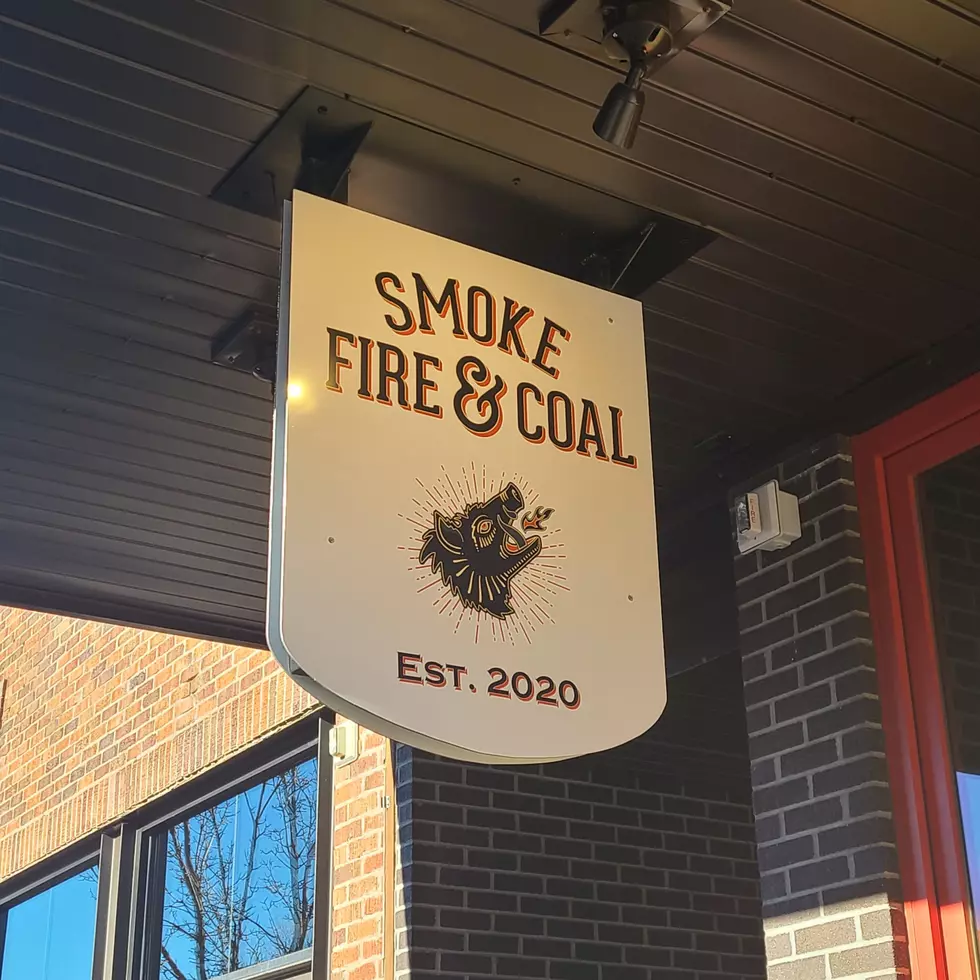 New BBQ Restaurant Opening in Downtown Bozeman
Smoke, Fire and Coal/Townsquare Media Bozeman
This is a type of restaurant I have been campaigning to come to Bozeman for a while and when I found out about this new restaurant I might have fist pumped in excitement.
I was walking down the street today and to my surprise I saw a new sign up at the old Fire Artisan Pizza location and it said "Smoke, Fire and Coal Est. 2020" and that instantly piqued my interest. So I did some digging and here's what I found.
Smoke, Fire and Coal will be a new barbecue restaurant in Downtown Bozeman and according to their Facebook post, it's about to get real and I can't wait.
It's about to get Real!

#southernfood #bar #barandgrill #chickensandwich #friedchicken #friedchickensandwich #bbq #smokefireandcoal #texasbbq #okie #gopokes #drinklocal

Posted by Smoke, Fire and Coal on Monday, November 30, 2020
Credit: Smoke, Fire and Coal via Facebook
According to their Facebook they will be opening up this month, December 2020, and as soon as we find out the official opening date we will let you know.
I am excited about Smoke, Fire, and Coal opening because from the looks of it they are going to be a real, certified barbecue restaurant. From the looks of their tags on the Facebook post they will be part combination of Oklahoma and Texas BBQ and that already has my mouth watering.
Plus, they tagged fried chicken and chicken sandwich and you know I am a huge sucker for delicious chicken sandwiches so I will be definitely having several of those. I just feel extremely lucky that I work downtown and Smoke, Fire and Coal might be my new lunch destination.
I'm excited for Smoke, Fire and Coal because a BBQ restaurant in downtown Bozeman will be a nice change of pace and they will have zero direct competition and will offer something new to try out.
Please open soon because I need some good BBQ in my life Smoke, Fire and Coal.
For more details, check out Smoke, Fire and Coal.
Six Bozeman Restaurants That Should Be Franchised Nationwide
More From KMMS-KPRK 1450 AM