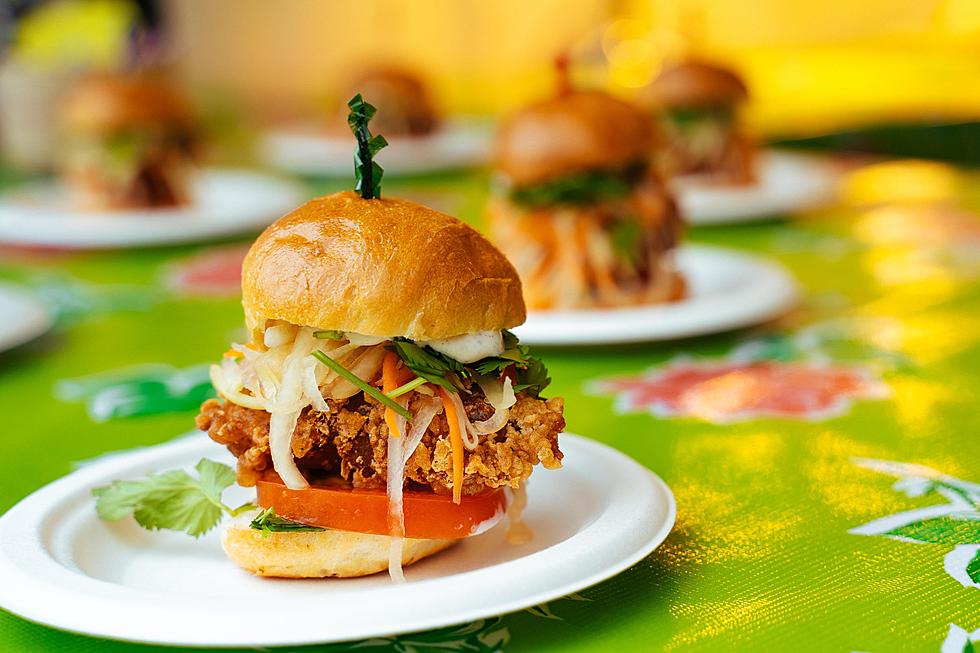 The Best Fried Chicken Sandwich in Montana Is Surprising
Photo by Devin Berko via Unsplash
Sometimes you want to eat something a little healthy but tastes delicious. The fried chicken sandwich is for you.
Sandwiches are a favorite meal for many folks because it's so versatile. Sandwiches can come in many forms and contain many types of meat, plus it's easier to handle than most foods.
One type of sandwich that has gained popularity over recent years is the fried chicken sandwich. The fried chicken sandwich usually contains a chicken breast or thigh deep-fried and is then assembled with an assortment of toppings to enhance the experience.
We made a list of the Best Fried Chicken Sandwiches in Bozeman because that item is so popular. What about the state of Montana? Where is the best-fried chicken sandwich? We now have that answer.
Lovefood made a list of Your State's Most Delicious Chicken Sandwich Worth Traveling For, and Montana's is a surprise pick. The best-fried chicken sandwich in Montana resides at Backslope Brewing in Columbia Falls.
Backslope Brewing resides in the quaint town of Columbia Falls, close to the west entrance of Glacier National Park, and has been known for the incredible beers and food they serve.
The fried chicken sandwich they serve sounds like a dream. The chicken is pickle brined and deep fried, then topped with a slaw, tomato glaze, and an in-house aioli. My mouth is watering thinking about this sandwich.
We were surprised that the best-fried chicken sandwich in Montana is in Columbia Falls. We thought places like Double Front Chicken in Missoula or Roost Chicken in Bozeman would be the likely choices.
We need to head to Northwest Montana and see if this chicken sandwich is worth traveling for.
For more details, check out Lovefood.
11 Best Fried Chicken Sandwiches in Bozeman
Who doesn't love a good fried chicken sandwich from time to time? We definitely do. We compiled the best places in Bozeman to get a quality, fried chicken sandwich. We have places that range from Downtown Bozeman to Four Corners. Enjoy!
30 of Montana's Best Breweries
Looking for a quality craft beer in Montana? You should check these places.
The Ten Best Brewpubs in Montana
As much as we love a good craft beer, sometimes you need delicious food to accompany that leverage. We looked at all the fantastic breweries in Montana and found the ten best that also include full food menus.
More From KMMS-KPRK 1450 AM