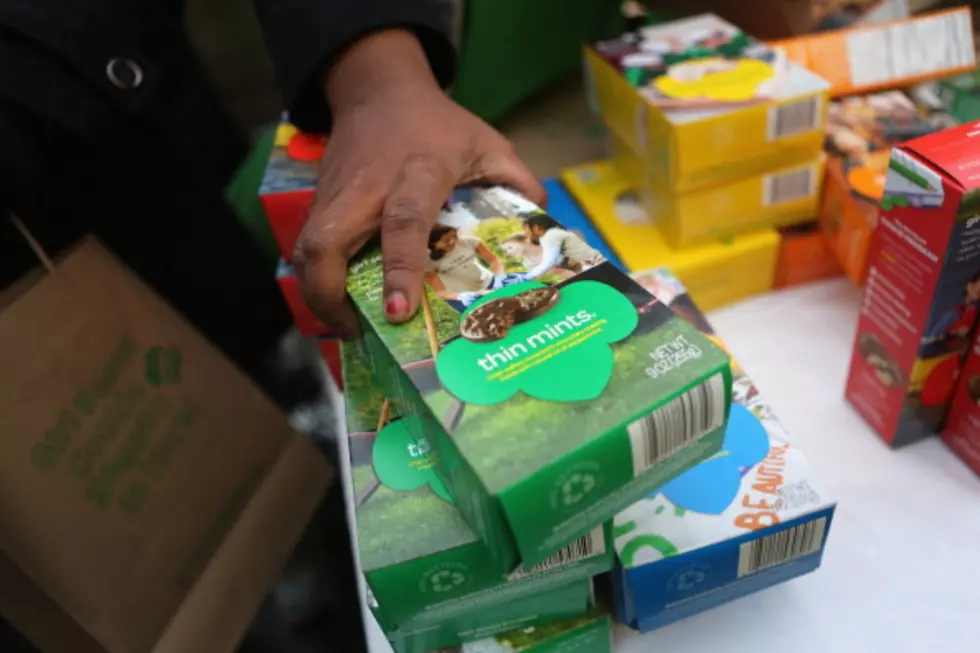 Girl Scout Cookie Season Opens Friday [VIDEO]
(Photo by John Moore/Getty Images)
The Girl Scout Cookie season for Girl Scouts of Montana and Wyoming begins Friday.
These sought after tastes of heaven will be  available several ways in the coming weeks:
·         Girl Scouts will be taking pre-orders for cookies February 5 – February 28, with delivery in late March/early April
·         Cookies can be ordered online from a Girl Scout from February 5 – April 10
·         Cookies can be purchased during booth sales March 25 – April 17
The most popular Girl Scout Cookie differs by region. However, in Montana and Wyoming last year, Thin Mint cookies took first place with more than 296,000 boxes being sold. Samoas were a close second with just over 272,000 boxes sold. Thin Mints and Samoas are generally the top two cookies in the USA.
(Sales numbers provided by Girl Scouts of Montana and Wyoming)
The price of Girl Scout Cookies in Montana and Wyoming remains at $4/box with the exception of the gluten free variety, Toffee-tastics, which sell for $5/box.
More From KMMS-KPRK 1450 AM