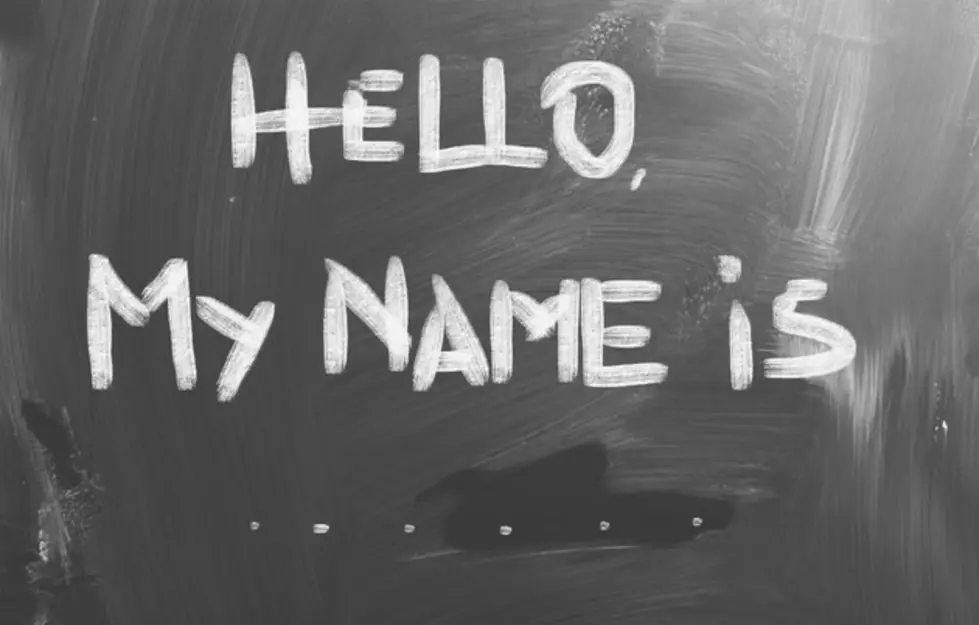 Friday Fun Facts: What's In A Name?
Credit: Krasimira Nevenova Source: ThinkStock
Dale Carnegie, Author of How to Win Friends and Influence People, says, "The most beautiful sound anyone can hear is the sound of their own name."
I went to college with a girl who decided on the steps going into the registrar's office that she wanted to be Tammy — which was not her legal first name.
We all found this out 20 years later at a college class reunion.
Your name is who you are or who you want to be.
Here are some facts about names that you might not have known.
Fun Facts About Names
Names have power. Some American Indian tribe members have two names but only one is made public. Knowing the other private name was thought to give the person knowing the private name power over you.
Tuesday Weld, Wednesday Addams, Sgt. Friday. Sometimes days of the week are common names for sons and daughters. In parts of West Africa naming children for days of the weeks is common. Sunday is Awushie, Monday is Adojoa, Tuesday is Abla, Wednesday is Aku, Thursday is Awo, Friday is Afua, and Saturday is Ama.
Europeans believed that rearranging the letters in someone's name told something about the person. Teresa is a teaser, Pat is apt, Greta is great, Mona likes to moan, and Dora travels on the road.
Some names are palindromes (spelled the same backwards and forwards). Some examples are Ava, Asa, Anna, and Hannah.
Indonesians sometimes change their names if they experience a serious illness or hardship. They hope the change will confuse the evil spirits that cause the problems in the first place.
In some cultures older people will take on a new name thinking it will re-strengthen them or restore youth.
Some Final Thoughts
As we all know some celebrities have no respect for their children's future by giving them stupid names. Perhaps stupid is being too kind.
Moon Unit and Dweezil Zappa? David Duchovny (X-Files) named his kid — Kyd.
Nicolas Cage (Con Air) named his kid — Kal-El.
Avatar star Sam Worthington's baby name choice for his first child with wife Lara Bingle Worthington — Rocket Zot
Last, but far from least, — my personal favorite is from rapper Chief Keef (aka Keith Cozart). A lot of thought must have gone into naming your son — Sno FilmOn Dot Com Cozart.
These kids probably can't wait till they are old enough to go to court for a name change. I doubt any judge would have a single second of doubt about that being necessary.
What dumb names have you come across?
More From KMMS-KPRK 1450 AM