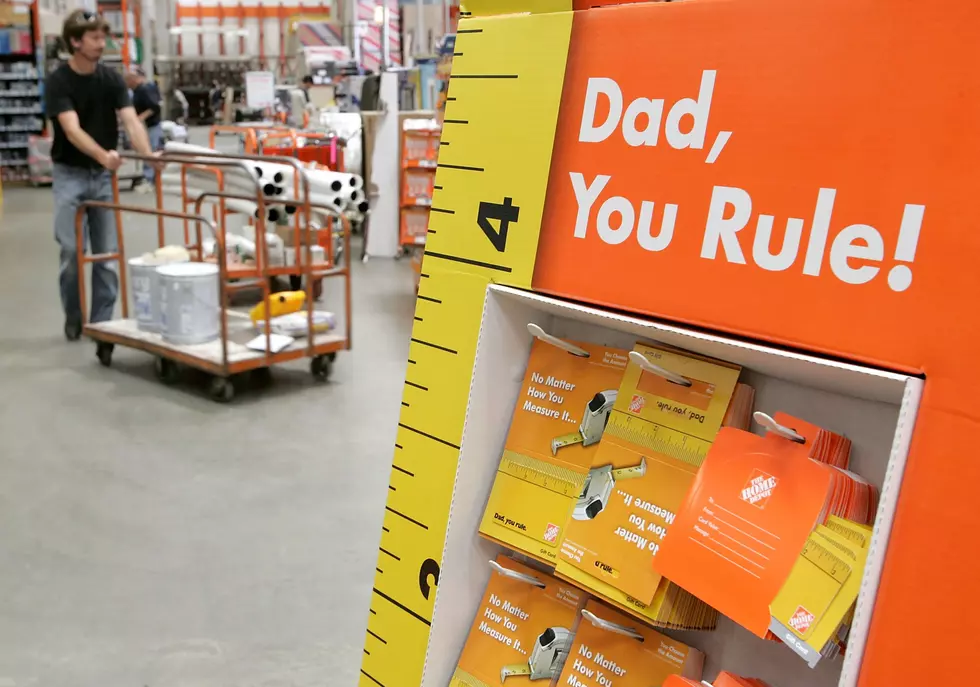 Friday Fun Facts About Father's Day
(Photo by Justin Sullivan/Getty Images)
The first Father's Day was the result of two events. First, the success of Mother's Day inspired by Anna Jarvis and two, the Monongah Mining Disaster of Monongah,West Virginia.
Three hundred sixty one men died in that disaster, 250 of them fathers, leaving behind around a thousand fatherless children.
Grace Golden Clayton suggested to her pastor that those fathers should be honored and the first observance of Father's Day occurred on July 5, 1908. Two months after Anna Jarvis celebrated Mother's Day.
Here are some other facts about Father's Day that might make your day.
Fun Facts About Father's Day
Thanks to a father you have drinking fountains. After his father died from typhoid fever, contracted from contaminated public drinking water, Halsey Taylor invented the drinking fountain as a tribute to his father.
George Washington, often known as the Father of Our Country, never had children of his own. He adopted Martha Custis' two children from her first marriage after she became Martha Washington.
President Harry Truman was a fierce father. After a critic gave his daughter  a bad review for her piano playing he wrote his own review to the critic, "Some day I hope to meet you," he wrote. "When that happens you'll need a new nose, a lot of beefsteak for black eyes, and perhaps a supporter below!" Trying to picture a president of today making such a statement. I guess fathers were men back then.
Father-in-laws can be tough too. Geraldo Rivera was married to author Kurt Vonnegut's daughter and it ended in divorce due to Geraldo's extra circular activities with other ladies. Kurt remarked, "If I see Gerry again, I'll spit in his face." He also included several unflattering characters in his books named Jerry Rivers — Rivera's real name.
We all remember The Brady Bunch with dad Mike Brady. Creator Sherwood Schwartz wanted a different actor for the father role — Gene Hackman. Yeah I can see that. NOT!
Stevie Wonder is singing, "Isn't She Lovely" to his newborn daughter. You might be able to hear her crying in the background if you listen closely.
Tennis pro Andre Agassi had a famous father — in Iran. Dad was an Olympic boxer for that nation in the 1948 and 1952 games.
Some Final Thoughts
Father's do great stuff. Teach you how to ride a bike (something you never forget by the way). Drive the car, how to bar-b-q, etc.
While Mother's Day is a major holiday for mom's I think a little more attention might be paid to Father's Day too.
Anyone can be a dad, but only one person can be a father.
More From KMMS-KPRK 1450 AM