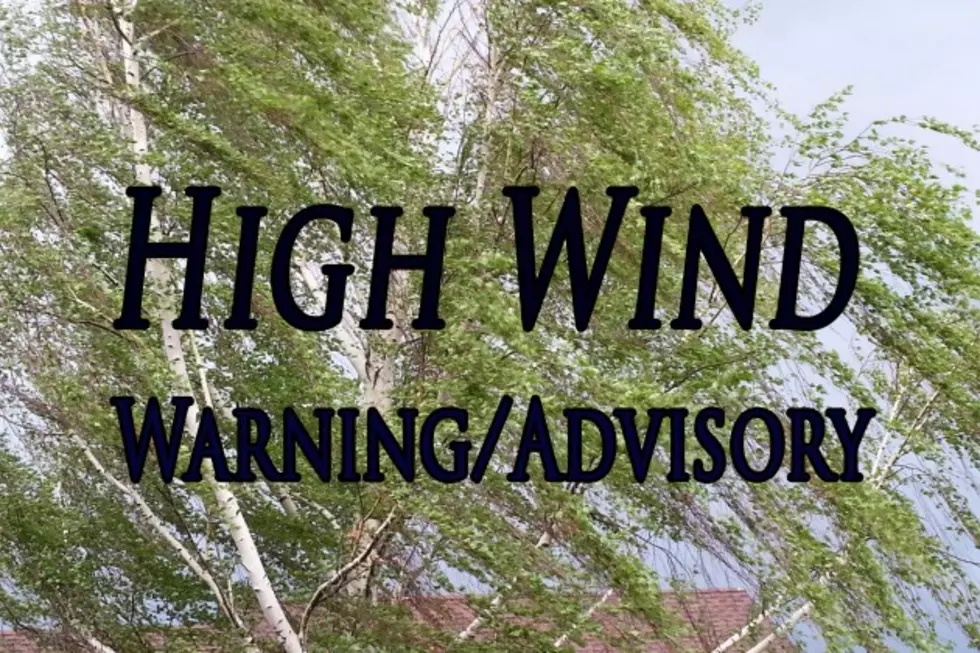 ADVISORY: 65 MPH Winds for Livingston Area Through Friday
Michelle Wolfe
Man, these gusty winds are just not letting up through the Livingston area and the I-90 corridor towards Billings. Gusts up to 65 MPH are expected through this Friday.
I you're going to be traveling through this area during the Wind Advisory period, use extra caution while passing or towing. Keep a keen eye on semis which are more susceptible to drifting during wind events.
THERE IS A WIND ADVISORY IN EFFECT FROM MIDNIGHT WEDNESDAY UNTIL NOON FRIDAY.
WHAT IS EXPECTED WITH THIS ADVISORY...Southwest winds gusting 60 to 65 mph are expected through the I-90 corridor, east of Bozeman, MT.
WHERE WILL BE AFFECTED...The Livingston area and Beartooth Foothills, Beehive, Nye, Big Timber to Reed Point.
WHEN WILL THIS ADVISORY OCCUR...From midnight Wednesday to noon Friday (2/26)
IMPACTS OF THIS WIND ADVISORY...Vehicle ravel on I-90 from Big Timber to Livingston will be affected by these dangerous crosswinds.
Those driving high profile vehicles (taller vehicles) and those who are towing anything should use extreme caution.
Debris may also blow across the roads during this Wind Advisory. If there has been recent snowfall, blowing and drifting snow may occur on the ground, producing drifts on lesser traveled roads.
AT HOME: Make sure to secure any loose items in your yard, on your decks and porch. They will most likely blow away and could become a danger to others.
When driving in high winds: turn on your lights so that you're more visible to others. Keep a firm grip on the steering wheel and avoid any distractions. Also, slow down a bit. These gusts could be dangerous at times. Be safe!
50 Famous Brands That No Longer Exist
More From KMMS-KPRK 1450 AM