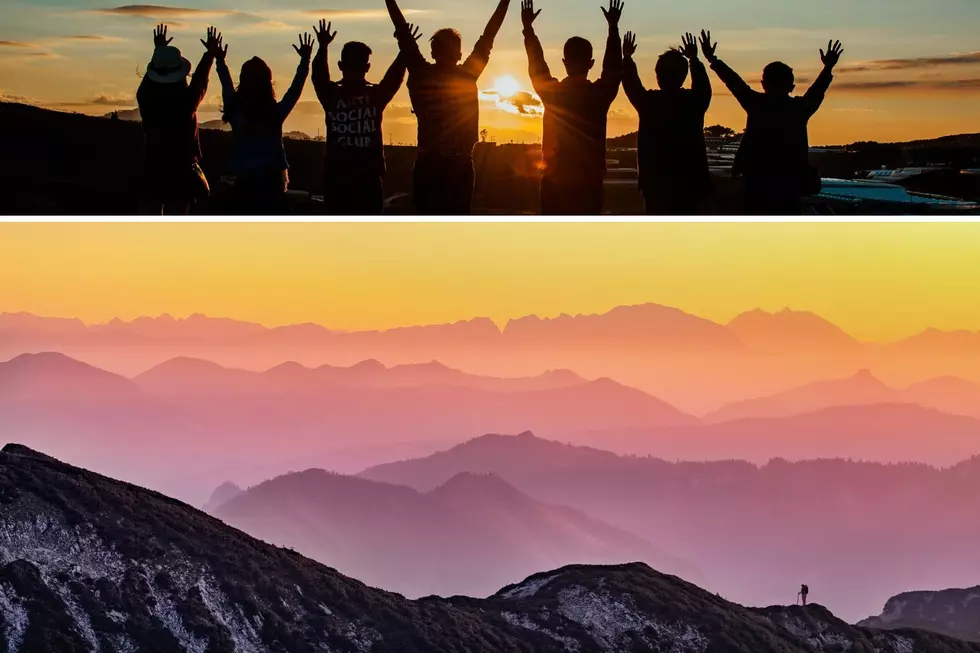 5 Super Easy Ways To Make Friends In Bozeman, MT
Photo Credit: Canva
I see this question come up quite often on different social media platforms and it always gets me thinking. I grew up in a small town (population of less than 2500), and whenever we had new people move in, we welcomed them with open arms. Or I should say I did, but to be honest, there was always a group for someone.
Now I fast forward to my mid-30s, and I can certainly understand why these questions keep coming up, time and time again.
Why is it so hard to find friends in Bozeman?
I have come to the conclusion that this isn't necessarily a "Bozeman issue", but more of a hiccup in the age group. I don't find it hard to be social but I do understand the part where you actually turn these social encounters into a friendship.
When I asked other people what they have done to make friends here, they did have some pretty decent ideas or answers. From what I gathered, they have been successful for the most part.
5 ways to make friends in Bozeman, MT.
1. Join different social media groups. Some have found groups that participate in things they too enjoy. Hiking, biking, running, art, etc. Yes, it may be a bit odd the first day you go and participate, but if you can make it to a couple of different outings, you will soon be texting back and forth.
2. Become a member of a gym. You may find someone on the same health journey as you and could ultimately have a new gym partner and someone to help push you through the days you want to flake out. It's always nice to have someone to positively push you.
3. Check out things that are a bit out of your realm. Many people have said to check out "Last Best Comedy". Sometimes laughter and uncomfortableness can help you shed new light on something you may really enjoy, or at least get the last laugh.
4. Volunteer. We live in a town with an abundant amount of nonprofits that are constantly looking for more volunteers. Pretty soon you will be seeing the same people at different events and on a first-name basis. This is a great way to find out if you have more things in common with others, besides giving back to the community.
5. Bars. This is a common way that, in the past, was an easy way to meet new people. This is successful for some, typically a younger group of people, but it also may turn into a "drinking friendship". If you are not looking for a drinking buddy or maybe you don't drink at all, the bar scene may not be at the top of your list.
Of course, there are numerous other ways to make friends, but this could be a starting list for anyone looking. Good luck!
cc: Reddit, Facebook
11 Of Montana's Best Ski Resorts You Need To Check Out
Here are 11 ski resorts and areas that Montanans love. If you live here or are just visiting, this list will help you decide which one is perfect for you!
Four Hot Springs That Are Super Close to Bozeman
Looking for a great relaxing getaway? Here are a few hot springs to check out in the Bozeman area.
More From KMMS-KPRK 1450 AM