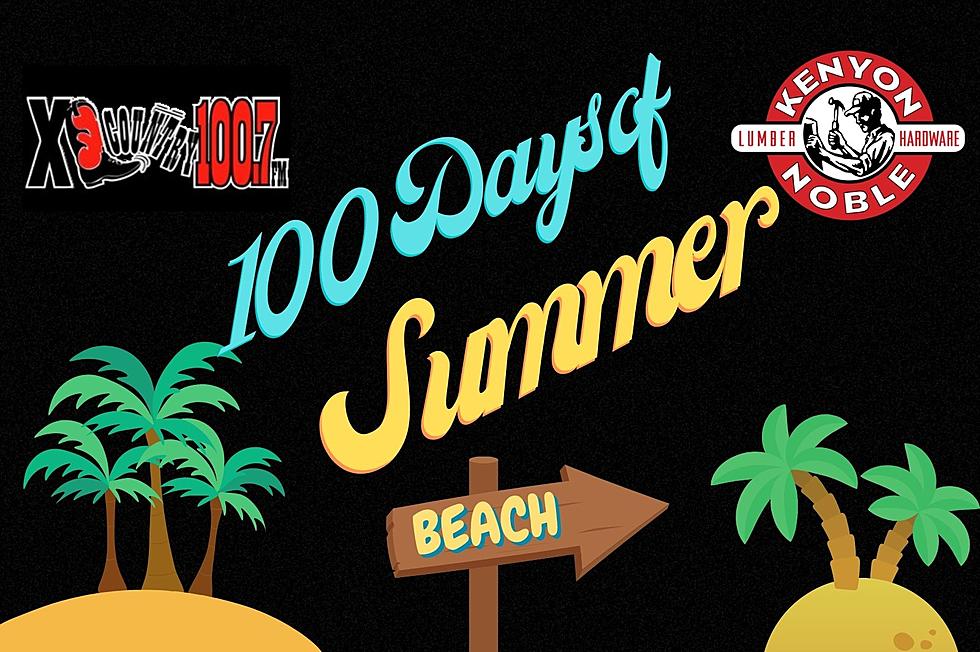 Win Big With XL Country's 100 Days of Summer And Kenyon Noble
Credit: Canva
It's back! The XL Country 100 Days of Summer powered by Kenyon Noble returns and we're giving you chances to win all summer. We've got thousands of dollars in prizes we'll be giving away and it's easy to get qualified!
So, how do you get in on all of the fun?
First, you'll want to have the XL Country App downloaded on your phone.  You can download the app from the App Store or Google Play, or click below.
Next, listen for the Kenyon Noble Keyword twice daily, each weekday.  When you hear the Kenyon Noble Keyword, make sure to go to the XL Country App, click on the Kenyon Noble Button, and enter the Keyword to get qualified to win that week's prize.
Derek and Megan will announce the Kenyon Noble Keyword each weekday morning at 7:30 am as will Jesse James at 5:20 pm during the Drive At 5.
So what do we have in store for you during the 100 Days of Summer?  Check out just a few of the many prizes we'll be giving away from Kenyon Noble.
Power Tools
Patio Furniture
Fire Pit
Outdoor Pizza Oven
Weber Grill
Traeger Grill
Big Green Egg
500 Dollar Kenyon Noble Gift Card
Be listening each weekday all summer long for the Kenyon Noble Keywords, once you hear them, head over to the XL Country App and click on the Kenyon Noble Button to enter the Keyword to get qualified for the prize for the week. Remember, you have two chances per weekday to get qualified.
It's XL Country's 100 Days of Summer and it's powered by Kenyon Noble.
Vintage Photos Of Montana
It's hard to imagine what Yellowstone National Park would look like in black and white. We are so used to seeing the colors that make it one of America's favorite travel destinations. Jezel Doughert's grandmother passed away and like many of us do, she spent hours going through years and years of history, from old yearbooks to news clippings, to pictures. Jezel sent me a piece of history that, if not for her, I wouldn't be able to share with you.
20 License Plates Banned In Montana
This is just a small glimpse at banned license plates in the state of Montana. There are well over 4000 that could be added to this list.
Now why some of these are banned is beyond me. I don't find any of them offensive, that's for sure; the state of Montana has the right to refuse:
"any combination of letters or numbers, or both, that may carry connotations offensive to good taste and decency or which are misleading or a duplication of license plates provided elsewhere."- Montana Motor Vehicle Department
What plates are banned in your state? Hopefully, they are not as picky as Montana.
More From KMMS-KPRK 1450 AM