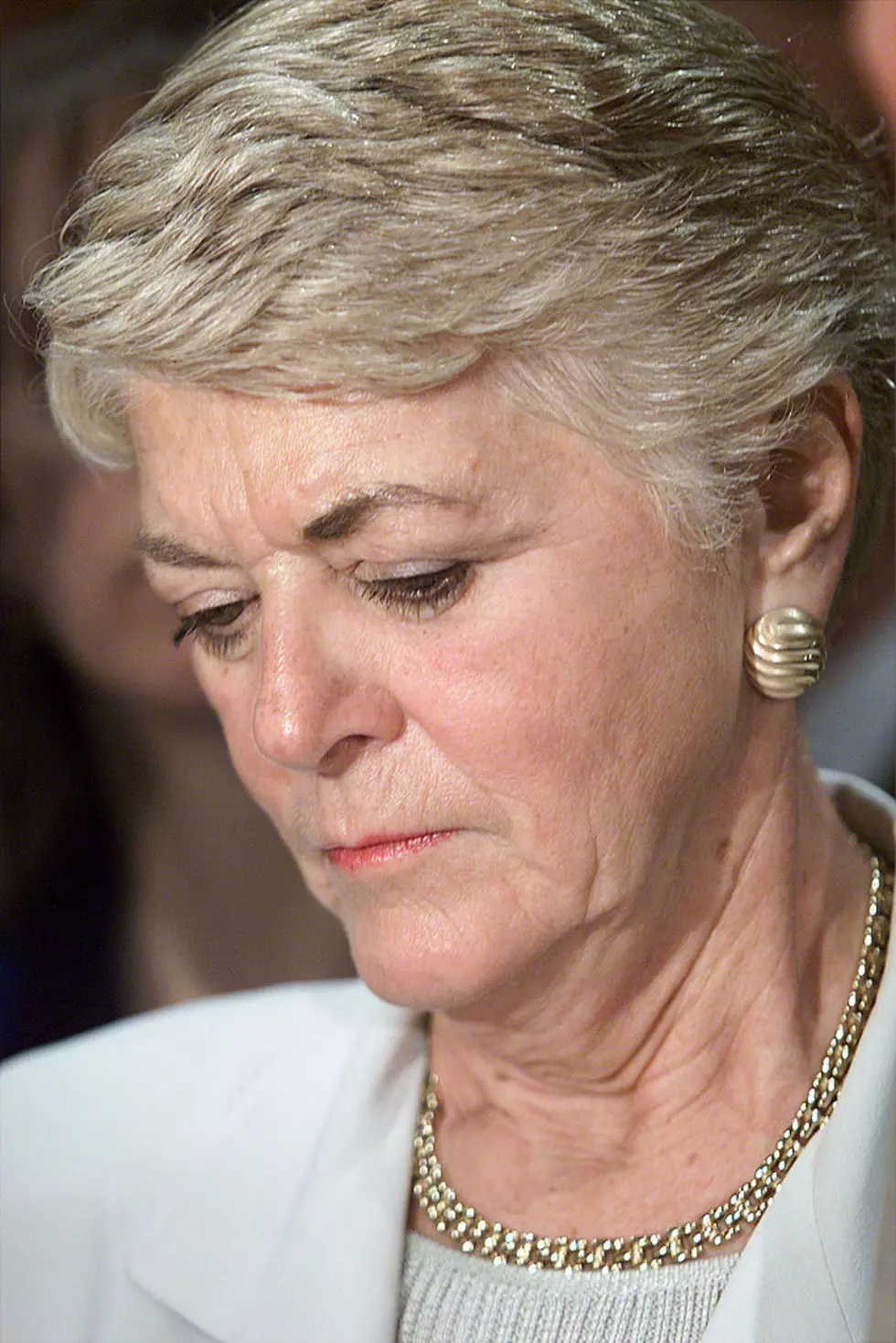 Who Will Become The First Female President?
Geraldine Ferraro (Photo by Mark Wilson/Getty Images)
For some reason a few people are very upset that Hillary Clinton was not elected to the presidency of the United States.
It has been a challenge to break the glass ceiling that was keeping women out of running for the presidency and vice presidency.
New York Representative Geraldine Ferraro
Thirty-three years ago today New York Representative Geraldine Ferraro was selected to run as the Vice President on the Democratic ticket with Walter Mondale in 1984.
Mondale had been vice president under President Jimmy Carter who lost the election to Reagan in 1980.
Ferraro had been gaining popularity nationally for her women's rights issues. She was the daughter of Italian immigrants and the first woman to be nominated by a major party to the office of vice president.
On November 6, 1984 the Mondale-Ferraro ticket was soundly defeated in the largest Republican landslide in US history.
The only state won by Democrats was Mondale's home state Minnesota.
She left Congress in 1985 and lost two US Senate runs in 1992 and 1998. Ferraro did go on to serve as United States Ambassador to the United Nations Commission on Human Rights from 1993 to 1996 under President Bill Clinton.
Some Final Thoughts
Former Alaska Governor Sarah Palin was the first Republican woman selected to run for vice president with failed candidate John McCain.
So far women are 0-3 in high office elections. However, I doubt they will give up. There are several possibilities waiting in the wings.
It will be interesting to see who the first woman president will be. Any ideas?
More From KMMS-KPRK 1450 AM