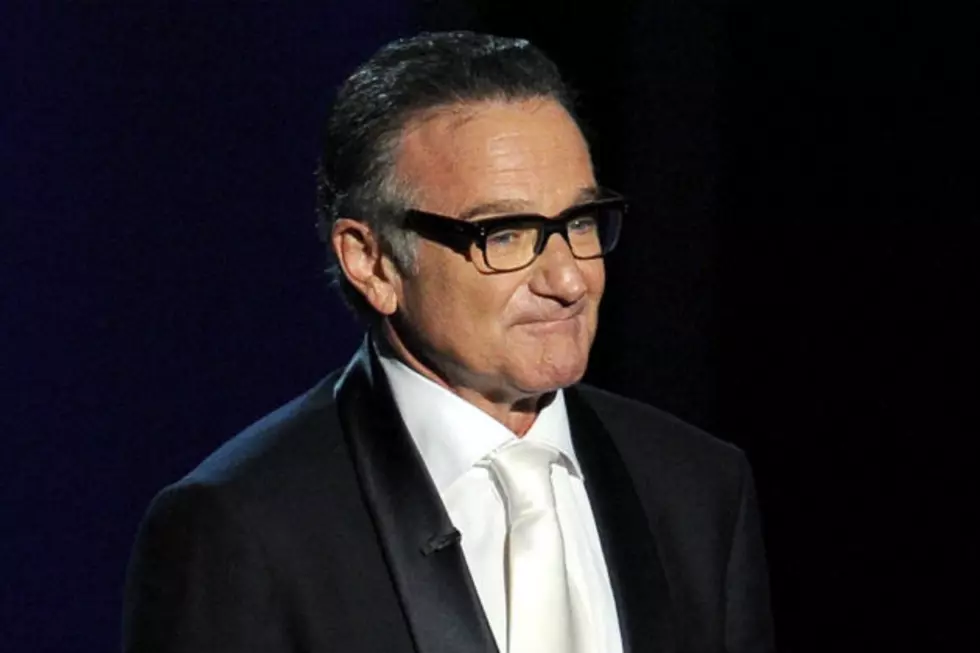 Robin Williams, Beloved Actor and Comedian, Dead at 63
Getty Images
In a completely tragic and unfathomable turn of events, beloved actor and comedian Robin Williams has died at the age of 63. Williams was found in his home in California earlier today, as confirmed by the Marin County Sheriff's department.
We've spoken with the Marin County Sheriff's department, who have confirmed that Williams has passed away at the age of 63. A report from the Sheriff's office has been making the rounds online, providing minimal details about Williams' apparent suicide. According to the coroner's report, Williams was found dead of apparent asphyxiation. The actor had a long history of battling drug abuse, and had recently struggled with depression, his publicist confirmed to Variety. He had also recently entered a 12-step program to combat his addiction.
His publicist released a statement to THR, saying:
Robin Williams passed away this morning. He has been battling severe depression of late. This is a tragic and sudden loss. The family respectfully asks for their privacy as they grieve during this very difficult time.
His wife, Susan Schneider, also released this heartbreaking statement:
This morning, I lost my husband and my best friend, while the world lost one of its most beloved artists and beautiful human beings. I am utterly heartbroken. On behalf of Robin's family, we are asking for privacy during our time of profound grief. As he is remembered, it is our hope the focus will not be on Robin's death, but on the countless moments of joy and laughter he gave to millions.
Williams began his career as a comedian, and was known for his manic and over-the-top energy, as well as his ability to shift between voices and imitations briskly and with ease. He gained more notoriety with his role on the 70s sitcom 'Mork and Mindy,' in which he played the space alien Mork.
That role paved the way for his film career, landing him acclaimed roles in classic films like 'Popeye,' 'Good Morning, Vietnam' and 'Dead Poets Society,' where he began to show more dramatic range. Nominated four times for the Academy Award, that range finally paid off when he won the statue for Best Supporting Actor for his performance in 'Good Will Hunting' in 1998. Williams was often known for his more comedic roles in films like 'Mrs. Doubtfire,' 'Hook,' and 'The Birdcage,' as well as for lending his voice to the role of Genie in Disney's 'Aladdin.'
Over the years, Williams also showed us his darker side with parts in 'One Hour Photo,' 'Death to Smoochy,' and 'Insomnia,' consistently surprising and impressing audiences with his chameleon-like talents. More recently, he appeared in the films 'The Butler' and 'The Angriest Man in Brooklyn,' and reprised his role of Theodore Roosevelt for the upcoming 'Night at the Museum 3.'
Williams is survived by his wife and three children. His loss is immense, and his presence -- just like the roles he often played -- was larger than life.
More From KMMS-KPRK 1450 AM