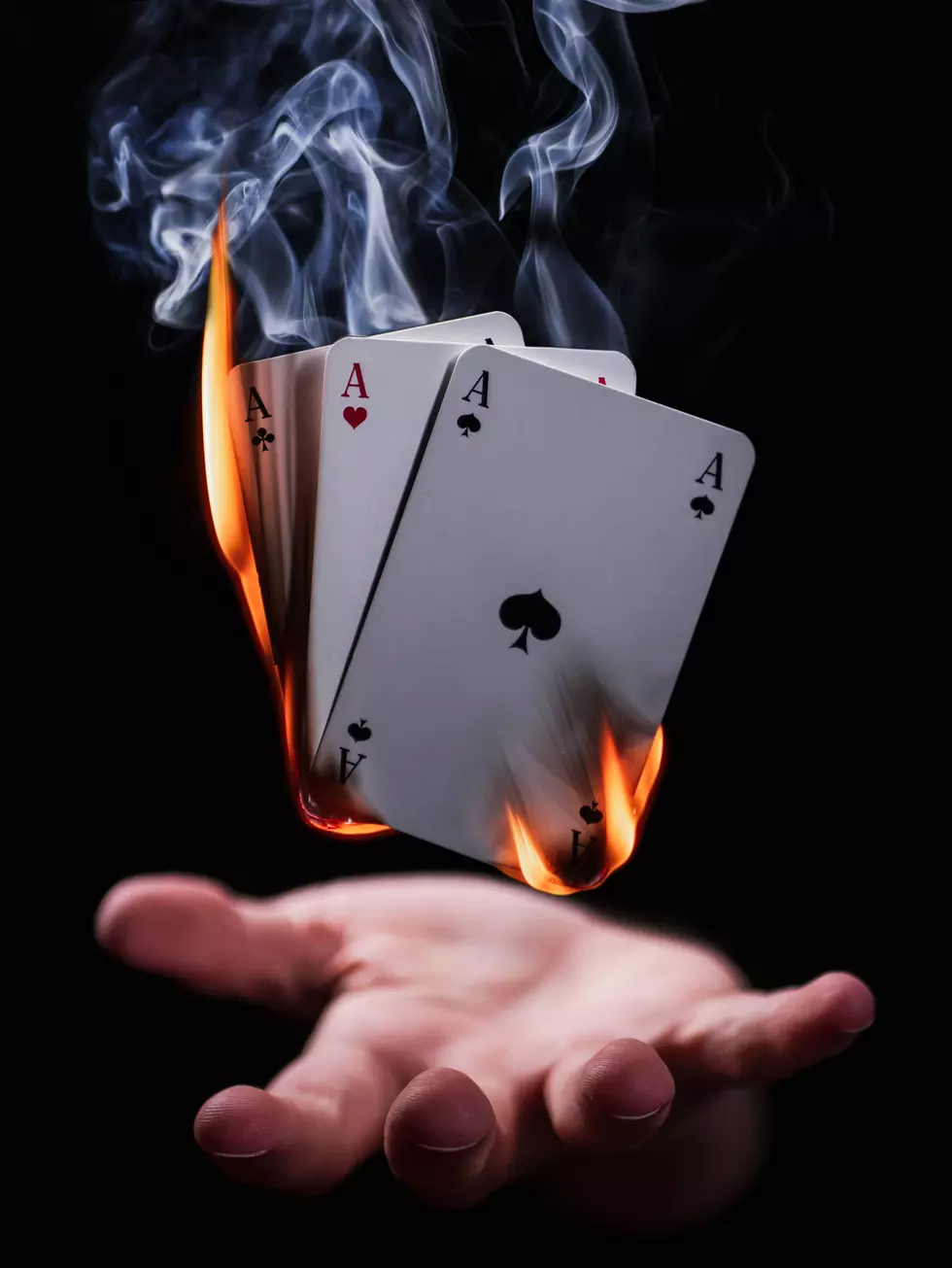 One Night Only, You Can See This Montana Native Blow Your Mind
Photo by Julius Drost on Unsplash
Who doesn't love a little magic? When I was little, it all started with the "oh I got your nose" routine, then went on to the finding a quarter behind your ear skit. We have had magic our entire lives. As we grow older, our expectations grow as well. Luckily, we have some extremely talented magicians to keep our minds baffled.
Montana proudly welcomes one of the best illusionists of all time. Back in his hometown, Jay Owenhouse has had plenty of requests to perform here again and he is ready to show off his incredible talents.
From China to Japan, Las Vegas to Bozeman, Owenhouse wins the hearts and minds of audiences everywhere he goes.
If you want to see dangerous escapes, mind-blowing magic, and one of the most talented illusionists of our time, Jay Owenhouse is exactly what you are looking for. He has a one-year residency in Las Vegas, which tells you that people will come from all over to see him perform.
Get ready to be on the edge of your seat, experiencing complete shock and indescribable wonder as Ownehouse performs some of the most difficult illusions of all time. I am constantly thinking, "How THE HECK did he do that?!?" and you will be too.
Tickets are ON SALE NOW. You want to grab them early and make it a date night full of entertainment and illusions. Grab your tickets here.
Where: MSU Brick Breeden Fieldhouse
When: Saturday, September 24th
Tickets: CLICK HERE
Popular Child Stars From Every Year
Below,
Stacker
sifted through movie databases, film histories, celebrity biographies and digital archives to compile this list of popular pint-sized actors from 1919 through 2021.
LOOK: TV Locations in Every State
More From KMMS-KPRK 1450 AM