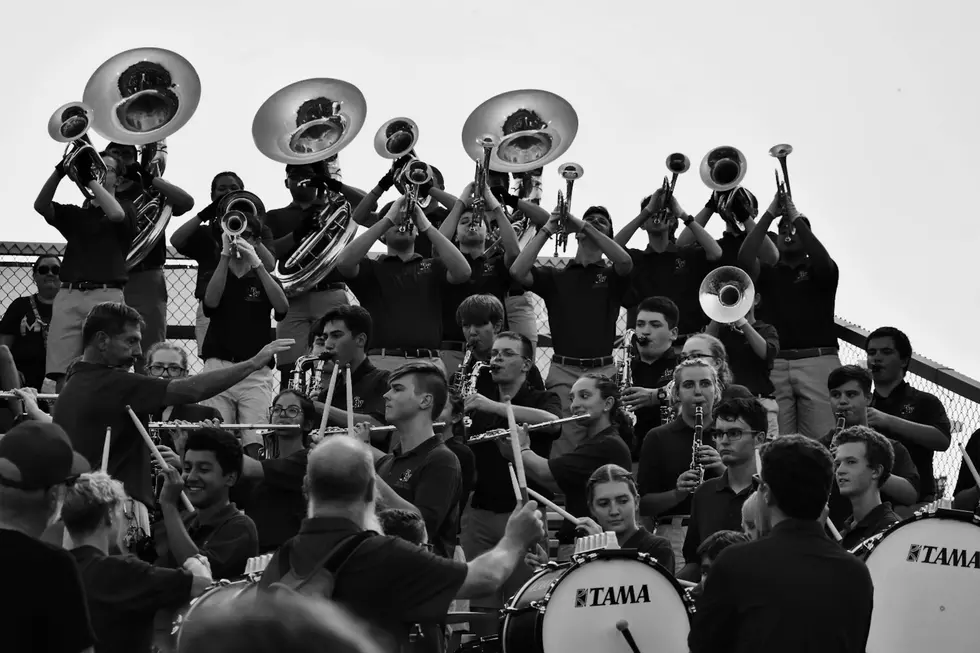 Montana High School Gets Invitation Of A Lifetime. You Can Help
Photo by leah hetteberg on Unsplash
Have you ever dreamed of doing your favorite thing, with a group of your favorite friends? When the opportunity of going to Washington D.C. arose for the Belgrade Marching Band they jumped all over it. The teacher, the parents, and the students all saw this as a once-in-a-lifetime opportunity.
When I was in High School, we didn't have a marching band, but we did have a jazz band which was a fantastic opportunity.
The Panthers Marching Band in Belgrade is hoping to raise $12,000 to help with the trip to Washington D.C., to perform at the National Independence Day Parade on July 4th.
Hi, we are members of the Belgrade High School Panther Marching Band. We have been invited to participate in the July 4, 2022, National Independence Day Parade in Washington D.C. and need help with final expenses not covered by a school grant and individual costs. Please help if you can and support this is a once-in-a-lifetime event for us.- Official GoFundMe Website
Airfare, lodging, baggage, meals, etc., all cost money, as we all know. I mean, you can't really fit a Tuba in an overhead compartment. And as a parent, paying for one kid, or maybe two, if you have two high schoolers, gets to be too much financially, but as a parent, you want to give your kiddo the opportunity.
A GoFundMe has been set up to help raise the funds for this AMAZING event, with the hopes of raising $12,000 to help get them there. Whether you can help with $5, $10, or even $500, every donation helps. Let's help these kiddos take their Marching Band to Washington D.C. and have the best time ever!
Top 50 American Bands
Your 4th of July Party Must Haves
I can't wait. The 4th of July weekend is almost here. Ready to party? I am! It's a great time to gather your friends and family and have some good ole' patriotic fun. Need some party tips? You've got the usuals, burgers, hot dogs, etc. Here are some other things I've done...my friends too...I love a theme. Feel free to steal the ideas...trust me, they're all easy to do...that's the way I roll. Lol.
Photos from the Belgrade Christmas Convoy
Photos from the Belgrade Christmas Convoy
Montana Holiday Truck Village Sure Puts On One Heck Of A Show
Tis the season for holiday cheer, holiday lights, and holiday spirit. I headed to Belgrade this past Friday to check out the holiday spirit of the Truck Village and it was a heck of a show.
The event started at 530 and we got there right when it was opening, which was perfect for parking purposes and grabbing a bite to eat. You can check out some of the awesome trucks that were there. From semi-trucks to garbage trucks, and everything in between, the event was super cool.
Not only were there lots of bright, lit-up trucks there to see, but there was food, a few vendors, and animals to check out. A couple of super cute puppies almost came home with me, but I was told no, which is probably a good thing.
We walked through the lights, row by row, listening to the kids talking about how amazing it was and they were absolutely right. The work that these truck owners put into this event is amazing.
Some trucks were completely covered in lights from front to end, blow up Santa's and elves, and lit up American Flags. The Truck Village was a night for bragging and showing off the Holiday spirit, and these people did an amazing job.
It was incredibly nice to see all the families with there little ones enjoying the beautiful weather and a night that ended in celebration with fireworks. Next year will be just as great if not better, and I can not wait.
More From KMMS-KPRK 1450 AM