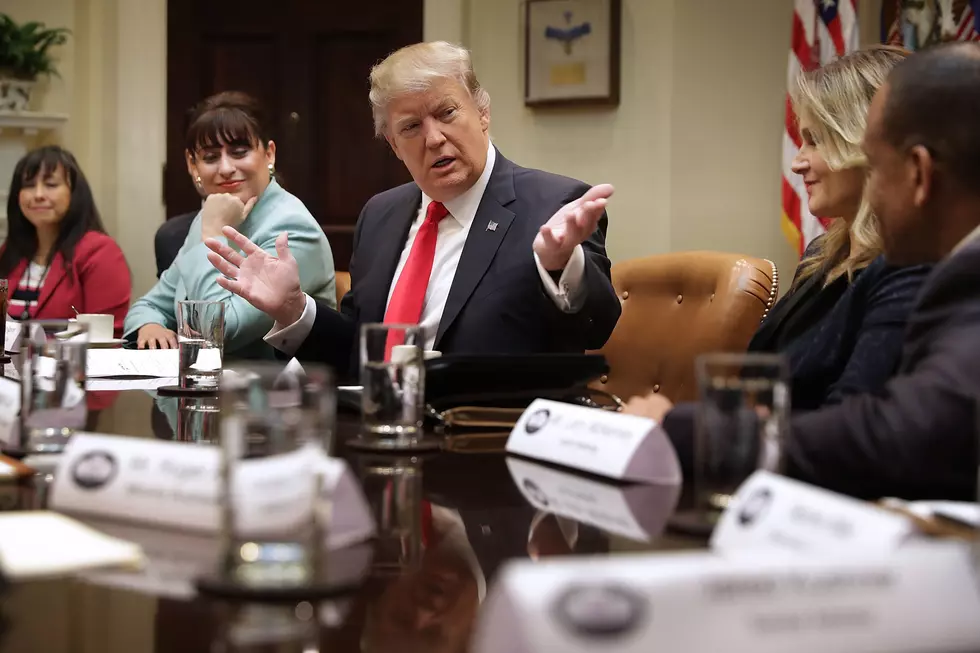 Members of The Interior Department are Upset with Trump
President Trump meeting with small business owners. (Photo by Chip Somodevilla/Getty Images)
The U.S. Interior Department is seeing dozens of staff members reassigned, rules governing industry shelved and complaints its leaders are ignoring public input. The last year has upset staff members who think the Trump administration is trying to destroy the Interior Department.
Under Trump the agency has been met with praise from energy and mining companies and congressional Republicans. Others are saying the changes have not taken in enough outside input and elevated corporate desires above the government's duty to safeguard public lands and resources.
In other words, many liberals are saying President Trump cares more about big business and is destroying the planet. The end is near... Republican's disagree.
More From KMMS-KPRK 1450 AM