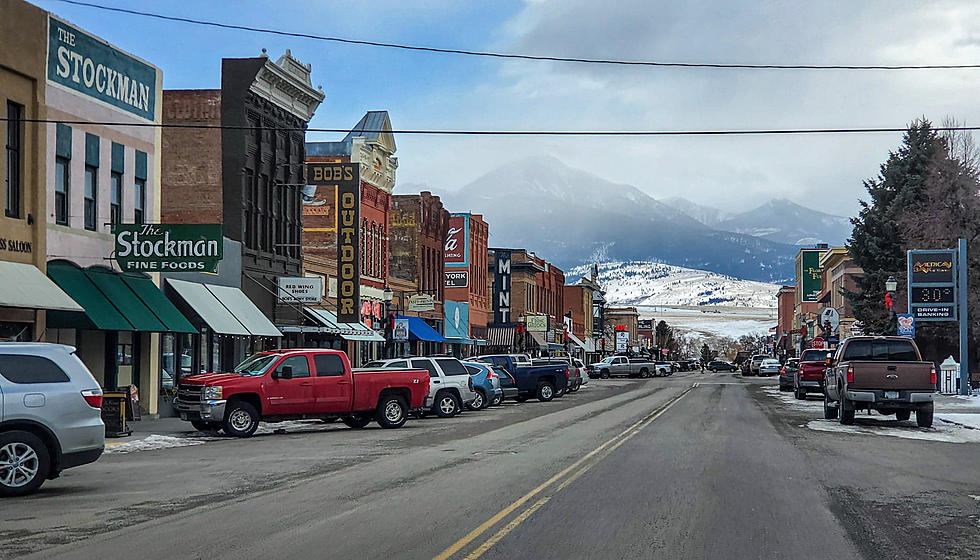 Looking For Small-Town Charm? Check Out These 3 Montana Gems.
Townsquare Media
Over the last few years, the world has become a different place.
Long gone are the days when you would walk up and down the main street in town and folks would know your name and ask how you and the family are doing. You know what I'm talking about; the kind of place where if you wanted to know what was happening in town, you would make a stop at the local hardware store, or the barbershop.
Well, for those of us who are searching for the good ole days, I've got some great news.  Here in Montana, there are several towns that will transport you to days gone by and have you feeling like you've stepped back in time.
I guess I've always been an old soul. While I loved being a kid of the 80s and certainly enjoyed MTV, Nintendo, and all the other stuff that came along with that era, there has always been part of me that favored Andy Griffith and Leave it to Beaver over The Cosby Show and Growing Pains.
One of my favorite things about Montana is the fact that there are still towns that take you back to those times—they are as Americana as can be. While there are multiple towns to choose from, let's focus on three.
Livingston, Montana
I love Livingston. The town, the views, the outdoors, all of it. Heck, I'm even a fan of the wind. Any time I get to spend in Livingston is a good time, in my book. With all kinds of cool stores and great places to eat, it's hard not to fall in love with the town. Although their greatest asset is no doubt the people. I'm always greeted with kindness, which is why Livingston is one of my favorite places on earth.
Hamilton, Montana
Another favorite of mine is Hamilton. Overall, I'm a huge fan of the Bitterroot Valley. Once again, just a beautiful place filled with the best people. Years ago, I worked at a radio station in Hamilton and was so taken back by the town and its charm. Much like Livingston, the downtown area is fantastic and there are certainly lots of fun activities in the area, both relating to retail and outdoor adventure.
Ennis
The smallest of the three towns, Ennis, certainly makes up for its size with personality. The downtown is filled with shops, bars, art galleries, cafes, and an old-fashioned ice cream fountain. And who could forget that Ennis is also home to Big Mama, who makes some of the best steaks in Montana. Plus, Ennis is a short drive to Virginia City, which is a must-see during the summer months.
So, if you're looking for somewhere to visit that's laid-back and full of charm, you certainly can't go wrong with these three Montana towns. Which is your favorite? Send us a message on our app chat on our station app.
This Family Friendly "Montana Town" Is Frozen In Time
One of the coolest places to check out in Montana is the "Old Montana" town of Nevada City. Located just on the other side of Virginia City, Nevada City is the perfect example of what life was like back during the gold rush in the 1800s.
With several different buildings to tour and friendly folks to guide you through your visit, as well as tell you the stories of the times, Nevada City is not only educational but fun for the whole family.
LOOK: Here are the best small towns to live in across America
More From KMMS-KPRK 1450 AM