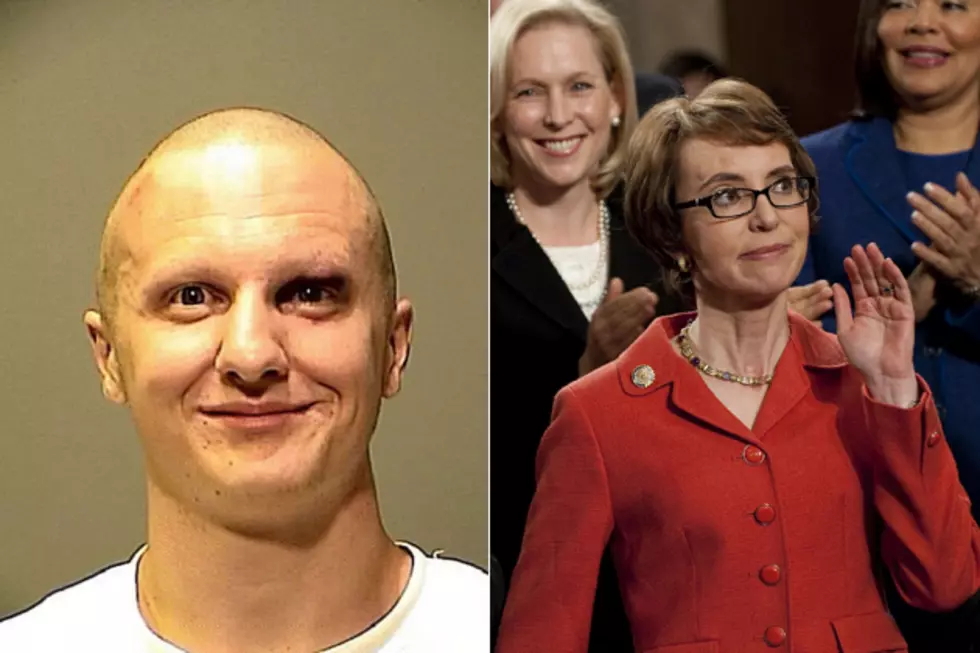 Jared Loughner Sentenced to Life in Prison Without Parole
Getty Images
In a federal court today in Tuscon, Arizona, Jared Loughner received a life sentence without parole for his shooting rampage in January 2011 that killed six people and wounded 13, including then-U.S. Representative Gabrielle Giffords (D.-Ariz.).
At the sentencing, numerous family members of victims spoke, with Loughner, now 24, present. Giffords' husband, former astronaut Mark Kelly, had this to say, directly to his wife's shooter:
"Gabby would trade her own life for one you took on that day. Every day is a continuous struggle to do the things she was once so very good at. Mr. Loughner, you may have put a bullet through her head, but you haven't put a dent in her spirit and her commitment to make the world a better place. You tried to create for all of us a world as dark and evil as your own. But know this, and remember it always: You failed. You have decades upon decades to contemplate what you did. But after today, after this moment, here and now, Gabby and I are done thinking about you."
Loughner, who was diagnosed with schizophrenia after the shootings, managed to avoid the death penalty through a plea bargain, but will remain in prison until he dies.
More From KMMS-KPRK 1450 AM