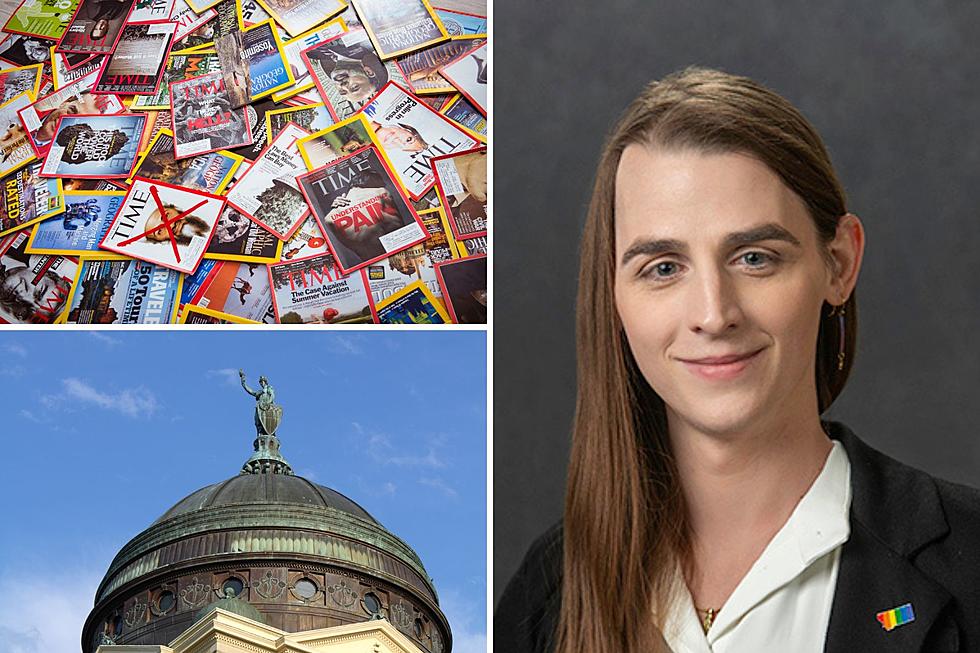 Time Mag Names Trans Lawmaker from Missoula to 100Next List
Credit MT Legislature/ Canva
In case you needed another reminder about why Time magazine can no longer be taken seriously, here you go: the radical transgender lawmaker from Missoula, Montana has been named to a "Next 100" list by Time magazine (or at least their online platform).
State Rep. Zooey Zephyr (D-Missoula) cheered on the transurrection at the Montana Capitol earlier this year, as radical transgender activists were trying to shut down House floor proceedings and tussling with law enforcement.
Zephyr has since been rewarded by the liberal mob media with glowing national media attention, even though the antics did not sit well with Montanans. (If you're wondering who Rep. Zephyr is, be sure to read this expose' by Jeremy Carl, a senior fellow with the Claremont Institute who lives in Bozeman)
Now, Time magazine has placed Zephyr on their "TIME100 Next" list. What is the 100 "next" list? Does anyone know? Does anyone care? I'm assuming this is separate from their TIME 100 list, but given the decline of TIME magazine- it's anyone's guess.
Just to be clear, Rep. Zephyr is a biological male who now identifies as female, yet TIME consistently refers to Zephyr as "her."
This is yet another example of the two tiers of justice we have in this country. Cheerlead an attack on Montana's capitol, and you get praised in the national media. Attack Montana's capitol, and you get the charges dropped by a liberal prosecutor.
Fortunately, Montanans are going along with the bandwagon coverage and the Montana Democrat Party has had to deal with the fallout from the transurrection at the Montana capitol.
https://x.com/jeremycarl4/status/1702065041347109161?s=20
6 Of The Most Common Scams Affecting Montanans
Thanks to the Montana Department of Revenue we know these 6 scams are what Montana residents will have to deal with most commonly. Knowing these scams will help protect you and your identity.