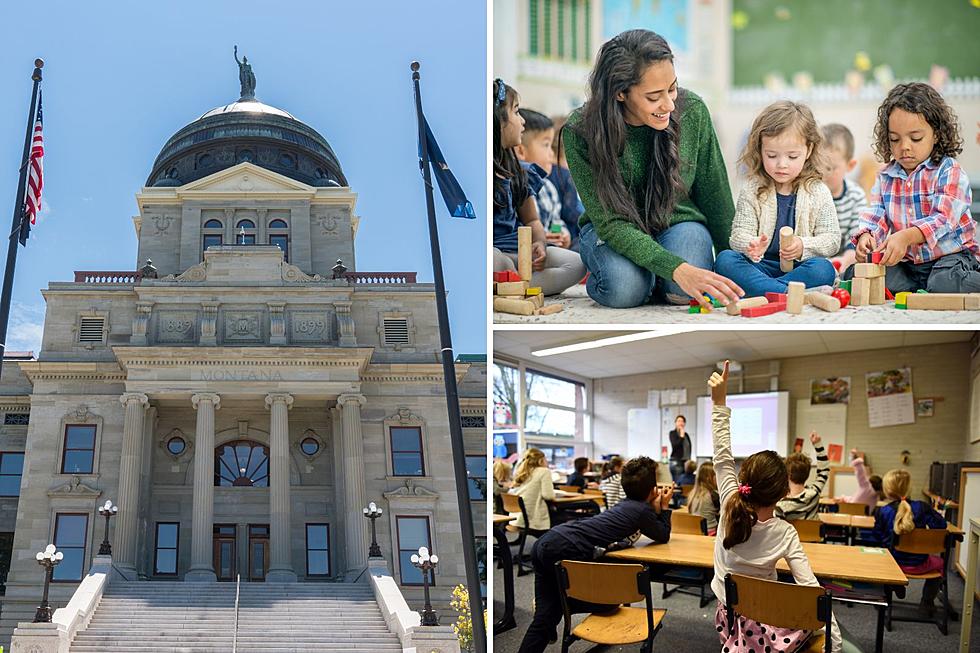 Another Boost to Entry Level Teacher Pay in Montana and More
Credit Canva
Montana Governor Greg Gianforte (R-MT) is travelling the state this week touting a series of reforms and boosts to education following the latest legislative session.
It's worth pointing out that legislative Republicans and the Republican legislative supermajority delivered yet another increase in entry level teacher pay, something that had largely been ignored under 16 years of Democrat governors and by the Democrat-controlled union that was supposed to be representing teachers.
Gov. Gianforte dropped by our studios and joined us on our statewide radio talk show to tout some of what he sees as the greatest accomplishments promoting education.
Gov. Gianforte: We put additional funds this last legislative session into the TEACH Act, which is designed specifically to increase starting teacher pay. That's number one. Number two- we expanded licensure. It's hard to hire teachers, and yet we had rules in Montana that if you had taught in Wyoming for 20 years- you weren't qualified to teach here. Or if you were a welder, and you had welded for 20 years professionally- we wouldn't let you teach at a community college welding, because you didn't have the right certificate. Well, we've changed that now.
The governor added that military spouses who are teachers will now have their teachers' licenses from other states recognized here in Montana.
Gov. Gianforte: The third thing we did was we put $40 million into the insurance trust- health insurance trust for teachers- to make sure we keep our obligations to them. So a pile of stuff we did for teachers...
Full audio of our chat with Gov. Gianforte earlier this week: