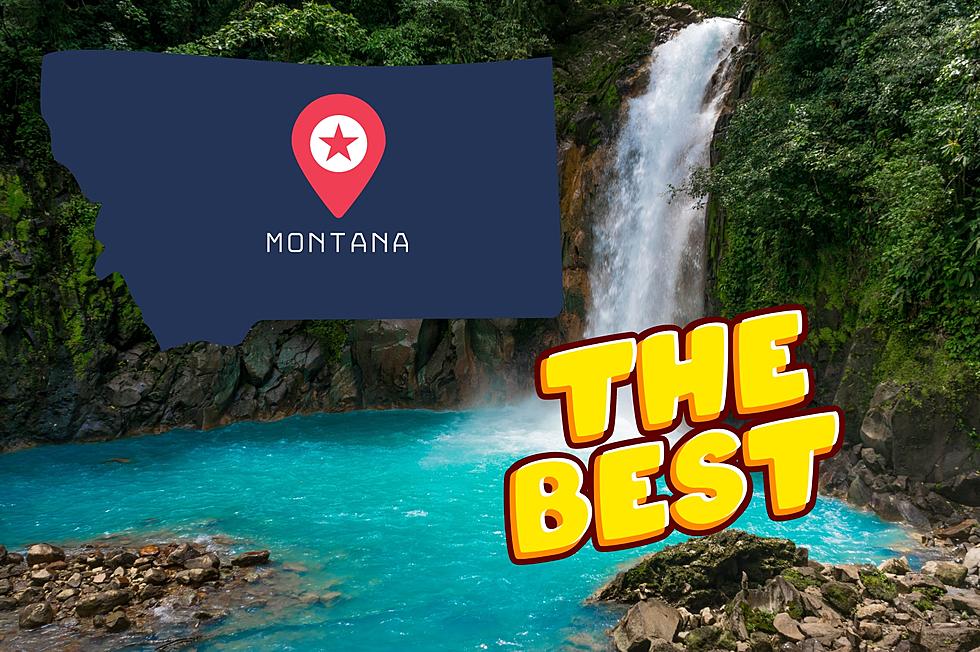 Surprise! Montana Has The Best Waterfall in America
Canva Pro
If you have ever wanted to see the pure beauty of Montana, this is one place you need to visit.
Locals and visitors come to Montana every year to experience the wild outdoors. People enjoy fishing, hiking, swimming, and the beautiful sunsets Montana has at its fingertips. Around every corner, you could run into a mountain goat, elk, deer, or other wild creatures that hang out in Montana.
One outdoor attraction that is constantly overlooked is Montana's waterfalls. Montana has some spectacular waterfalls. Most of them are hidden, and you will have to take a decent hike to reach the destination, but in the end, it's worth the journey.
That's why this news is so satisfying.
Best Life Online published a list of the Best Waterfalls in America, and the number one waterfall is in Montana. The best part, it's close to the Gallatin Valley.
The best waterfall in America is Ousel Falls near Big Sky. If you want to check out Ousel Falls, you will have to go on a 1.6-mile hike, but you will end up at a waterfall that will take your breath away.
Why was it picked as the best waterfall in America? According to Best Life Online, Ousel Falls has a short, beautiful hike, and you will end up at a waterfall that will be the highlight of your trip to Montana.
Hiking Ousel Falls is a popular hike with locals, and you can see why. The views and scenery of these falls are breathtaking.
If you want to enjoy a hike that isn't too taxing, and has an incredible payoff, check out Ousel Falls.
For more details, check out Best Life Online.
Five Best Beaches in Montana
Looking to lay out and enjoy some sunny rays? These are the best beaches in Montana.
Five Montana Lakes Worth the Drive
Need a place to cool off this summer? Here are five Montana lakes that are worth the drive.
The Five Most Peaceful Places To Live in Montana
If you're looking for a place to raise a family or zero noise pollution, these towns fit that description.