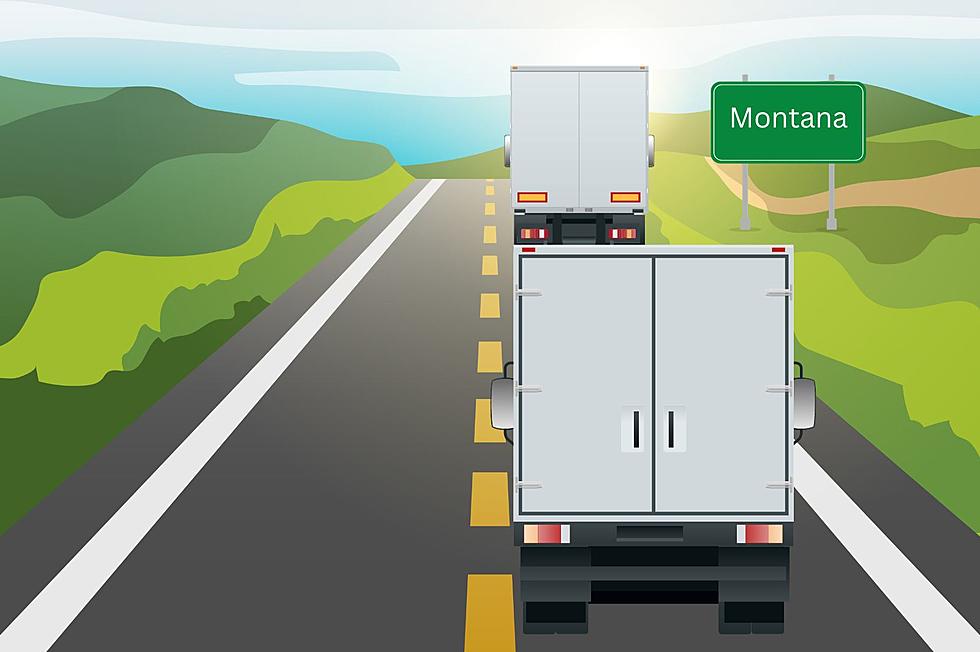 Thinking About A Move To Montana? Here's 5 Reasons You Shouldn't.
Credit: Canva
For many, the idea of living in Montana is a dream come true.  Waking up and looking out the window to see mountains, wildlife, or a beautiful creek or lake seems pretty darn appealing.
Montana has a long history of attracting those looking for the "Montana way of life". We have a rich history that includes cowboys, lumberjacks, and miners. Montana is a place where people work hard, and take care of their own
From small-town charm to adventure for all ages, there's a reason Montana is called "The Last Best Place". However, if you're thinking about moving here, you should probably know the truth.
The truth is, Montana isn't for everyone.  While there is beauty all around and plenty of things to do and see, living in Montana can be tough, and if you aren't ready or equipped to handle all that Montana has to offer, it might be best to reconsider.
Montana Is Expensive
Making the move to Montana is a costly one. Towns like Bozeman and Missoula are extremely popular but certainly aren't cheap. Home prices are high and hard to come by. What would have cost you a few hundred thousand dollars a few years back, are now million dollar homes. Homes aren't the only thing that will cost you. Utilities, dining out, and groceries are also costly here.
Montanans Like Montana Just The Way It Is
While folks from the West Coast might find the house prices on par with where they're from and in some cases even cheaper, you certainly won't find all of the comforts and conveniences that you're used to. So if you're planning on moving here, keep that in mind. Most locals aren't big fans of change, so when out-of-state folks move here and start to make suggestions about what we need, it never goes over well. Ever.
Montana Winters Are Harsh And Long
It seems people moving to Montana love the idea of snow...at first.  However, winter in Montana can last as long as 8 months and if you aren't prepared to deal with that, you shouldn't come. Roads are rough, the temperatures are cold, and 4-wheel or all-wheel drive is a must in certain parts of the state. You will more than likely need two sets of tires and might even be required to use chains depending on where you live.  Once again, winter in Montana is NOT for the weak.
Montana Is Filled With Things That Will Kill You
Every year, multiple times a year there will be a story of some tourists deciding to get too close to a wild animal and then some terrible ensues. Here in Montana, we have lots of wildlife with the key word being wild.  While baby bears are cute as can be, their mamas are never far away and won't hesitate to take you out.  While bison might look fluffy and fun, they pack a punch. Plus we have elk, moose, and mountain lions and none of them are to be trifled with.
Montana Is Not The Best Place To Raise A Family
While certain cities and towns might have some of the conveniences that you are used to, much of Montana is rural. This means the nearest schools and popular box stores could be several miles away.  Plus, according to Niche who recently took data from all over the country to determine the Top 100 Best Places to Raise a Family not one Montana town made the list.
Just a few things to consider before you decide to make the move.
11 Things You'll Only Understand If You're From Montana
Here are some unique words and phrases you'll only understand if you're from Montana.
10 Early Signs of a Nasty, and Brutally Harsh Winter in Montana
Here are a few early warning signs of a harsh winter in Montana, according to weather folklore.
Private Montana Island Listed For 72 Million Dollars
The largest private island west of the Mississippi River is located on Flathead Lake in Montana. The island which is well over 300 acres comes with two "villas" The main villa and the guest villa. The main villa is over 45 thousand square feet and has an underground shooting range.