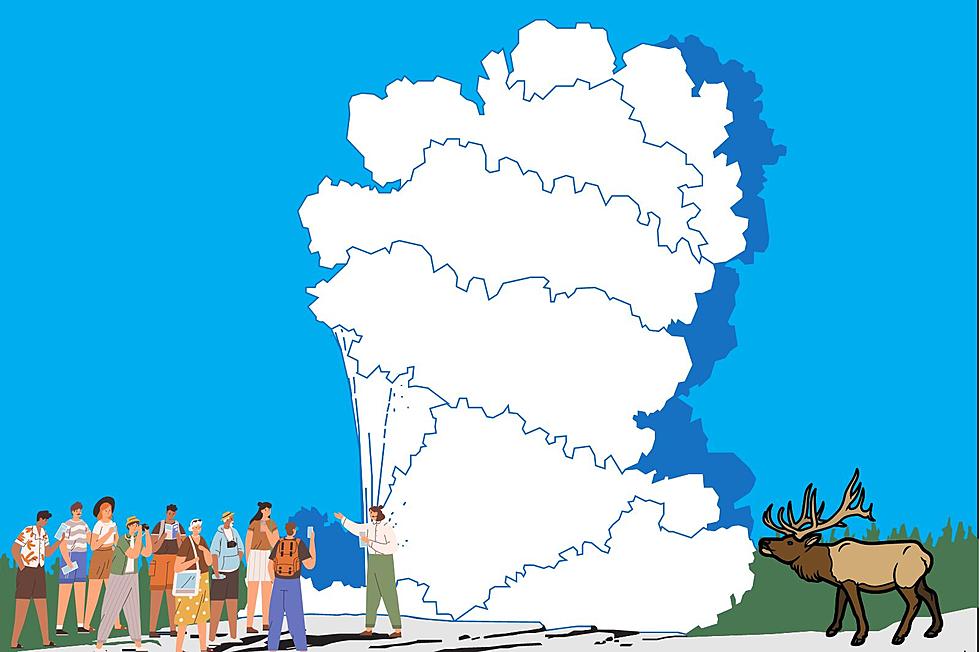 Is Yellowstone's Old Faithful Not So Faithful Anymore?
Credit: Canva
Yellowstone National Park is known for many things, but the most popular feature, other than the wildlife of course, is the geyser known around the world as "Old Faithful".
For more than 150 years, people from all over the world have traveled to Montana, Wyoming, and Idaho to see what has been called "America's Favorite National Park" and there's no bigger star than Old Faithful.
According to the National Park Service, Old Faithful is one of 500 geysers that you will find at Yellowstone National Park and one of 6 that Park Rangers currently predict. The National Park Service says it's not easy to predict when or if a geyser will erupt, so the fact that Old Faithful has been so regular for so many years, is one of the reasons the Park is so popular.
However, things have started to change a little bit in the last few decades.
The time between eruptions has increased by about a half hour in the last 30 years and it's usually about 90 minutes give or take these days. So the question is, is there a chance that one day the popular geyser will just stop?  According to experts, it's certainly a possibility.
We were down in Gardiner over the weekend and we were visiting the Yellowstone Visitors Center and watching Old Faithful on the live stream and the folks there shared something that was pretty interesting.
It seems this winter, Old Faithful would go as long as 3 hours before erupting. While that might not be cause for alarm, it's certainly something to think about.
However, before everyone decides to rush to Yellowstone National Park before it's "too late", you should know that even though the times between eruptions may vary, the number of eruptions daily has stayed the same.
So, chances are you still have plenty of time to make it to Yellowstone to see Old Faithful in action.
25 Mind-Blowing Photos of Devastating Flooding in Montana
20 Mind-Blowing Photos of Devastating Flooding in Montana
LOOK: Must-do activities at every national park
Stacker
lists the must-do activities at every national park ranked by the annual number of visitors.
LOOK: 25 must-visit hidden gems from across the US
From secret gardens to underground caves,
Stacker
compiled a list of 25 must-visit hidden gems from across the United States using travel guides, news articles, and company websites.
More From KMMS-KPRK 1450 AM