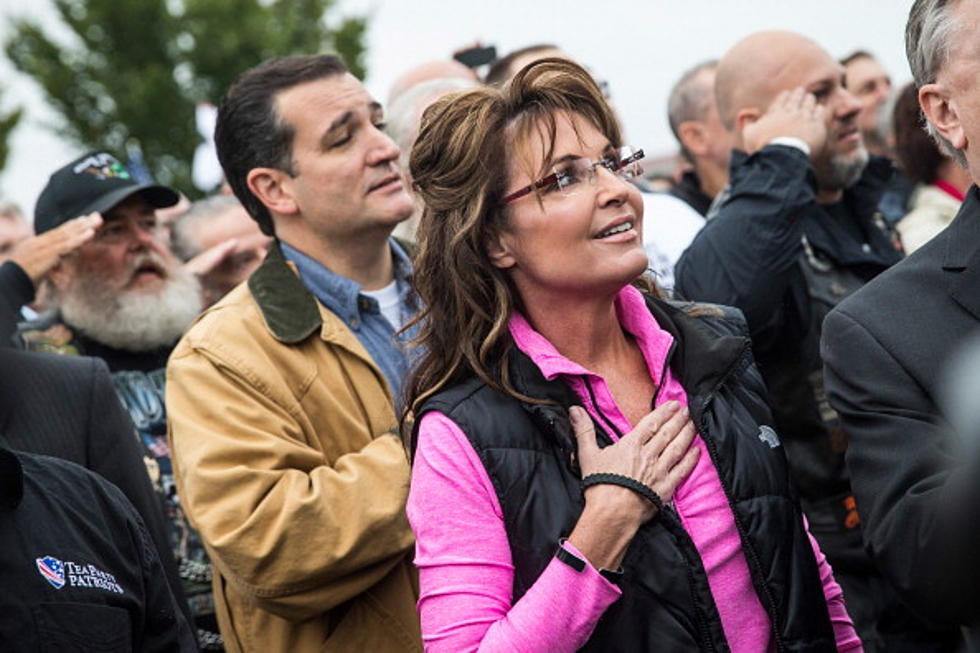 Gallatin Valley Republican Women on 'Dominick in the Morning'
(Photo by Andrew Burton/Getty Images)
If you listen to my radio show, Dominick In The Morning, you may not believe that I was once a raging, bleeding heart, Clinton-loving liberal.
For example, in high school, I refused to take my hat off in class because the girls in the class were allowed to keep their hats on. Sexism. I stood up to Mr. Pucharelli who said every day I kept my hat on in class he would take five points off my grade. I was at -85%, but he never followed through with his threat.
So, in college, I did an interview with a group called the Young Republicans. How could that be? As a liberal, it seemed like an oxymoron. No young college student could be a Republican. Don't they know, the Republicans are haters, racists, sexist, homophobic, evil, war-loving, let-the-poor-starve, scum of the earth?
But as a reporter for the UNLV Yell newspaper, I had to get the story, do a profile on this college organization.
Interviewing these so called  "young Republicans," I noticed something, they seemed cleaner than most other college students. They were very polite and one of them was a minority.
Today, as an adult, my foolish liberal ways are gone. I have seen the light... I want to share with people who were liberals, like me, that Republicans come in all shapes and sizes.
Tomorrow on my show I will be talking to members of the Gallatin Valley Republican Women's Club.
If you are like me and can't understand or believe a woman can be a member of the sexiest Republican party, here is your chance to ask them what they are all about.
Help me. Let me know what you would like to ask them.
More From KMMS-KPRK 1450 AM