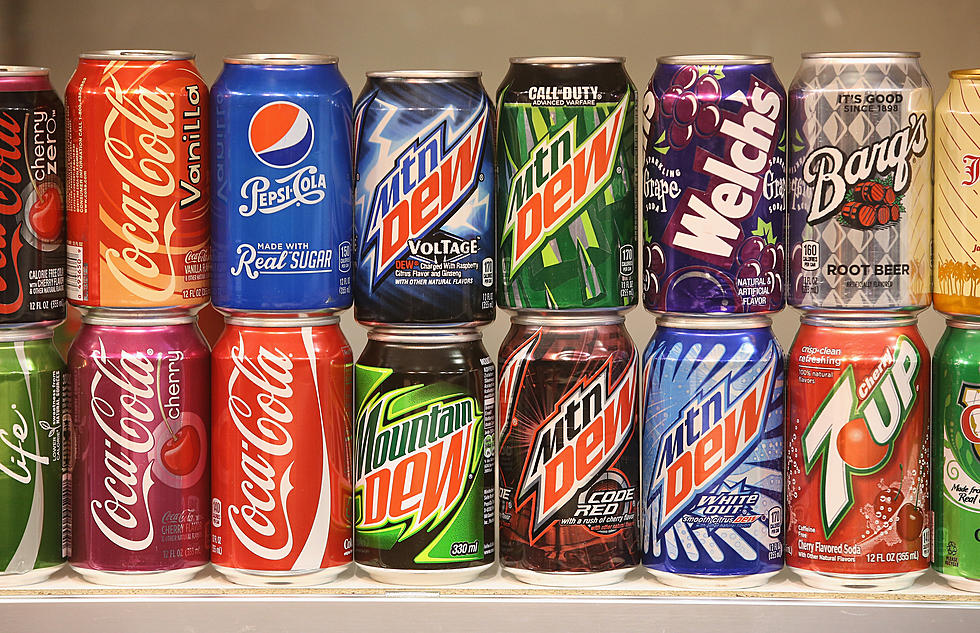 Friday Fun Facts About Soft Drinks
BERLIN, GERMANY - JANUARY 16: Sugary softdrinks from the USA, including Mountain Dew, Coca-Cola, 7Up and Pepsi, stand on display at a stand at the International Green Week agricultural trade fair (Internationale Gruene Woche) on January 16, 2015 in Berlin, Germany. The International Green Week is the world's largest agricultural trade fair and is open to the public from January 16-25. (Photo by Sean Gallup/Getty Images)
Any day now I suspect that scientists will unearth proof the cavemen had soft drinks. They have been with us since the 1800s.
Coke, Pepsi, Mountain Dew, 7-Up, Root Beer and a hundred other assorted flavors all offered in diet versions too.
Coke and Pepsi are the dominant brands in the marketplace with Coke being the most commonly accredited leader. It's the most recognized brand in the world.
Coke actually has some 3,500 different soft drink flavors in worldwide distribution. It would take you nine years to sample them all if you did just one per day.
But Coke drinkers and Pepsi drinkers are not the same. Here are some examples of their differences.
Coke vs. Pepsi Drinkers
If you are a Coke drinker chances are you graduated college and speak more than one language.
Pepsi drinkers prefer American style snacks while you might find Coke drinkers at the local sushi bar or sampling caviar.
Coke drinkers favor the New York Times while Pepsi drinkers devour USA Today.
Pepsi drinkers are homebodies and probably haven't taken a vacation in the past six months. Coke drinkers are more likely to have a passport.
If you have an appointment scheduled with a Coke drinker they are more likely to show up early. The Pepsi drinker might be on time but probably late.
If you've been to an art gallery chances are you are a Coke drinker. Pepsi drinkers prefer a nice quiet evening with TV.
If you enjoy CSI you are more than likely a Coke drinker. If Ellen DeGeneres is on — you pop open a Pepsi.
Replace your 12 oz. Coke with water each day and you will save about 51,100 calories a year or lose about 15 pounds.
The Japanese have some tasty soda flavors including yogurt, green tea, octopus, wasabi, kimchi, cheese, cucumber and eel. Yum Yum.
Some Final Thoughts
I guess we could also explore the terms. Is it soda or is it pop? Depends on which side of the Mississippi River you live on as to what you call it.
Mayors want to outlaw them, doctors tell you to avoid them, and your dentist doesn't want you anywhere near them, but the sales onslaught continues.
Soft drinks will be with us no matter what because the American public is addicted to those sweet fizzy drinks.
They are a part of the Americana we all grew up with. Soft drinks are as American as mom and apple pie.
So drink up but drink responsibly.
Read or Subscribe to all Tom Egelhoff's Daily Blog Posts by Clicking Here
More From KMMS-KPRK 1450 AM