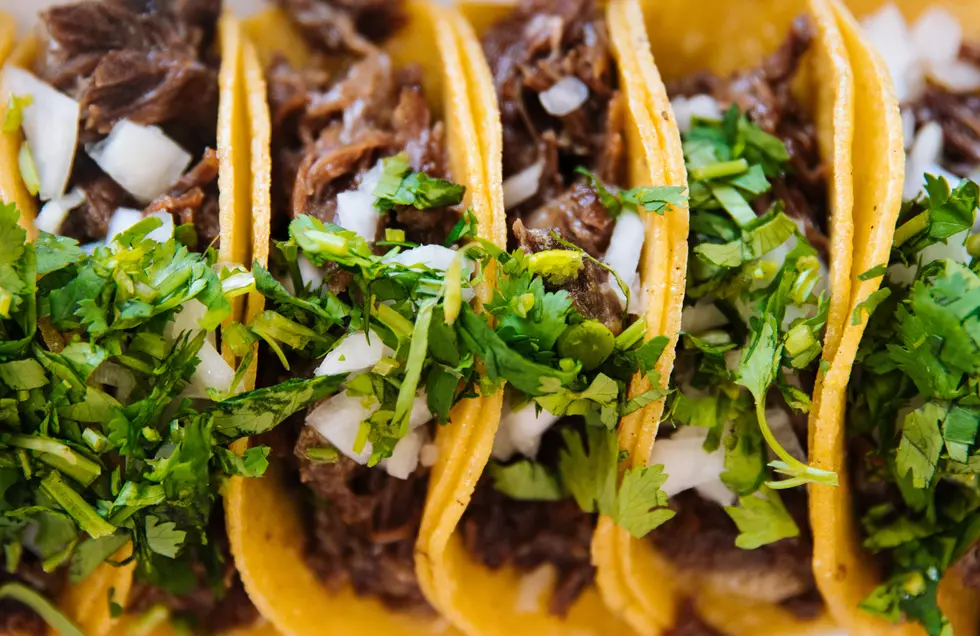 Free Tacos! Don't Miss This Awesome Taco Party in Bozeman
Photo by Jeswin Thomas via Unsplash
This is just in time for one of the best holidays of the year. 
This Thursday, May 5th, is one of many local's favorite holidays, Cinco de Mayo. Cinco de Mayo is a time when folks fully embrace Mexican culture with food and tequila and have an absolute blast of a time. Well, I have some epic news that will make this Cinco de Mayo even better this year. 
According to Bozeman Magazine, One of Bozeman's most beloved taco restaurants Taco Montes has taken over the Rendevous food truck and will be celebrating the grand opening of their new food truck on Cinco de Mayo! To celebrate, Taco Montes will be on the corner of Peach Street and Wallace Avenue, near Wild Crumb, and will be giving away their first 200 tacos out for FREE!
Who doesn't love free tacos? This event sounds like a fantastic way to celebrate Cinco de Mayo!

Credit: Bozeman Magazine via Facebook
Taco Montes is a beloved hot spot for college students. Taco Montes is right off of College Avenue and is across from the Montana State University campus. They are known for not only their delicious tacos but staying open late on the weekends and feeding those late-night students. 
With this new food truck operation, Taco Montes is ready to open its food to the rest of the Gallatin Valley, and we are excited. We hope Taco Montes takes advantage of the beautiful summer of Bozeman and parks their new food truck in different spots during the week so they can be discovered by new folks who might not know about them. 
For more details, check out Bozeman Magazine. 
10 Bozeman Food Trucks You Need To Check Out
Who doesn't love a good food truck? Well, luckily here in Bozeman we have so many to choose from. Whether you want classic American fare, Asian, or even Pad Thai, these food trucks have you covered. Give them a try today.
5 Great Breakfast Alternatives To Downtown Bozeman
Tired of the big crowds and long waits? Well, how about you try some alternatives to downtown Bozeman breakfast spots. Here are our favorites.
11 Best Fried Chicken Sandwiches in Bozeman
Who doesn't love a good fried chicken sandwich from time to time? We definitely do. We compiled the best places in Bozeman to get a quality, fried chicken sandwich. We have places that range from Downtown Bozeman to Four Corners. Enjoy!
More From KMMS-KPRK 1450 AM