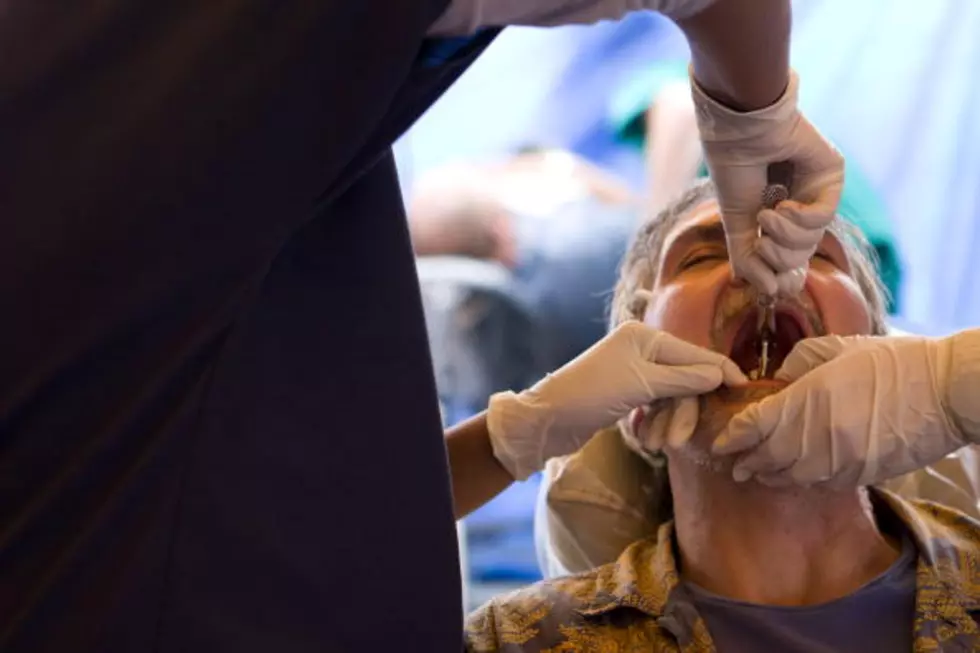 Dentistry From the Heart Returns in August [VIDEO]
(Photo by Suzy Allman/Getty Images)
Hays Dental Group will host Bozeman's 4th Annual Dentistry From the Heart event – providing a free day of dental care on August 26.
The line for the annual free day of dentistry forms as early as 6 a.m. the morning of with people prepared to hang out all day in order to receive free services - basically anything that can be done in a single visit; cleaning, fillings and extractions.
Hays Dental Group is located at 1226 Stoneridge Drive in Bozeman.
In 2001, Dentistry From the Heart started with New Port Richey dentist Dr. Vincent Monticciolo as a way to giving back to the community and provide aid to the growing number of Americans without dental insurance. Since its inception, Dentistry From the Heart has grown to include over 200 annual events nationwide and provided more than 45,000 people with free dental care services.
More From KMMS-KPRK 1450 AM