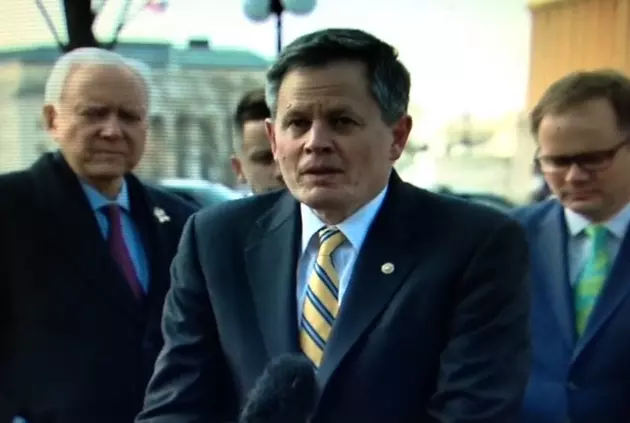 Daines – Other Senators Meet to Promote Bill to Secure Schools
Daines - Presser
On a windy Tuesday morning in Washington, D.C., Montana Senator Steve Daines  (click link to view full press conference) met with several other Senators, a Parkland Florida survivor and the father of a slain child to introduce the Stop School Violence Act.
After words from Senators Orin Hatch and Marco Rubio, Daines took the microphone to thank the parent and student from Lakeland, Florida for their efforts to keep the focus on preventing another school shooting.
"I was at that meeting last week in the Cabinet room with President Trump, and he said 'we need to act now'," said Daines. "As the father of four, it's important that when moms and dads drop off their kids at school, they should be safe. After 9-11, we secured the skies, it's time now that we secure our schools. We must rally together here, Republicans and Democrats. When Senator Rubio read off that long list of bipartisan co-sponsors on the bill, we must pass the Stop School Violence Act as soon as possible. It's about detecting early and deterring those threats."
Daines went on to praise the contents of the bill.
"We need to train students and faculty to identify warning signs and stop school violence before it ever happens," he said. "We need to improve school security infrastructure to deter and respond to those threats. We must develop school threat assessment and crisis intervention teams, because we can't let what happened in Parkland, Florida ever happen again."
More From KMMS-KPRK 1450 AM