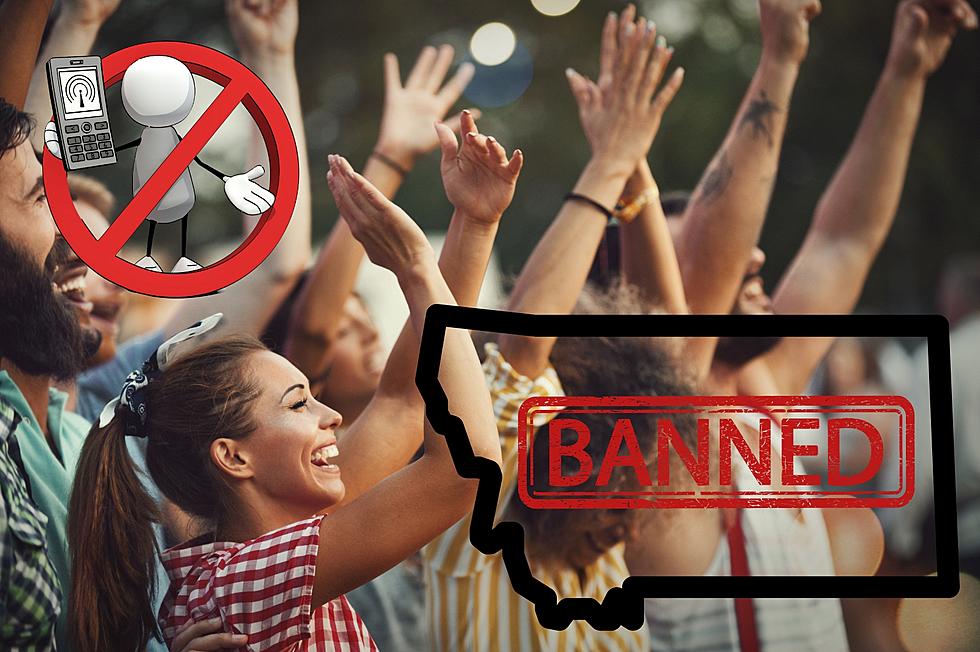 This Item Needs to Be Banned at Concerts in Montana
Canva Pro
Montana is full of incredible concert venues, and people spend their hard-earned money to purchase tickets to see their favorite artists on stage in the Treasure State.
I love going to concerts. Literally, almost every vacation that I take involves music or going to a concert. I'm a huge music nerd, and when I go to a show, I like to give it my full attention and live in the moment.
I'm only 5'7", and being a short person at a concert can be frustrating, especially when you're surrounded by tall people. I usually don't complain, I just move around until I can get a better view of the stage. However, there is one thing that gets under my skin. It's when people hold their cell phones up above their heads to take pictures or videos.
I get it, we all want to take pictures to show all of our friends that we had a great time, but sometimes it can get really annoying. I recently went to Austin, TX with a few friends and we attended a show a Comedy Mothership, which is Joe Rogan's new comedy club. When we walked in, they had us turn our cell phones off and place them inside a pouch that would remain locked until after the show. We were able to keep our phones in our possession, we just couldn't use them.
According to TicketNews.com, Garth Brooks recently announced that cell phones will be prohibited at shows during his upcoming Las Vegas residency. Fans will have the option to purchase pictures taken by a professional photographer. Understandably, some fans aren't happy about the decision and want their money back. Apparently, none of them went to a concert before 1998.
People were mainly concerned about safety, and what would happen in case of an emergency. Others were worried that they wouldn't be able to get ahold of the babysitter that was watching their kids. Some people were angry that they wouldn't be able to take their own pictures.
I understand all of the concerns, but personally, I'm all for it. If you're not holding your cell phone, you can live in the moment and enjoy the music and your surroundings. I know that I can't be the only person that gets annoyed with people constantly on their cell phones at concerts.
How do you feel about it? Send us an app chat on our station app and let us know!
5 Montana Music Festivals That You Need to Attend
Want to check out some of Montana's incredible music festivals? Here are a few of our favorites.
8 Great Record Stores You Need to Check Out in Montana
If you're a music lover, you need to check out these awesome record stores in Montana.
11 Local Montana Bands That You Need to Know About
Want to support local bands and musicians in Montana? Here's a list of a few great bands that you need to check out.
More From KMMS-KPRK 1450 AM