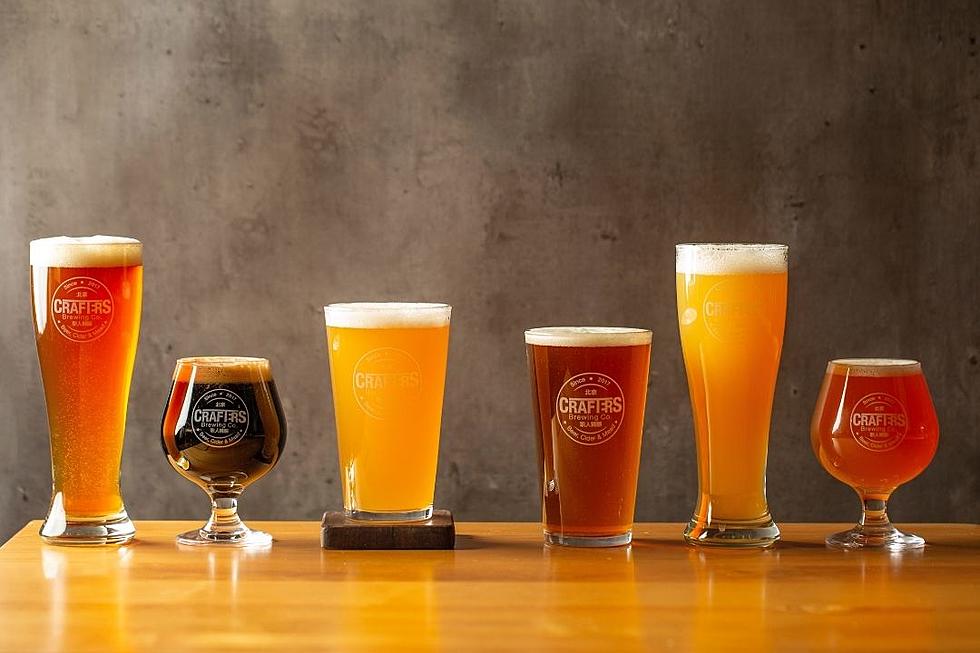 8 Fun Events in SW Montana This Weekend
Jon Parry via Unsplash
Brew fests, live music, kid-friendly events, and more.
Thursday, June 23rd: Thursday Night Front Porch Pickin' w/ Double D Jug Band - Happening at Follow Yer' Nose BBQ (4 Overlook Road, Emigrant). Music 6pm to 9pm.  Bluegrass fun right here! John and Martin Degroot (DD, y'all), Mike Singer, Kenny Williams, Uriah Price.
Friday, June 24th: $10,000 Putt Golf Challenge! at Bourbon - (515 West Aspen, Bozeman) Late night at Bourbon dance club. Every Friday starting at 9pm, dance to 80's, 90's & 2000's top 40s with DJ Nikki Ice & Nettie C. This special Friday we are giving 10 people a chance to make 3 putts in the row. First person to make all 3 putts wins $10,000.
Saturday, June 25th: Fairweather Book Sale at the Bozeman Public Library - (626 East Main Street) Happening 10am to 5pm. 25+ tables full of books, most for just $1-$2 each! There will be books for readers of all ages, plus records, CDs, audiobooks, DVDs, and more.
Saturday, June 25th: Block Party at Single Barrel presented by Kaj Seifert Foundation - Single Barrel Liquor & Bar (4535 Valley Commons Drive, Bozeman) A neighborhood block party with live music, food trucks, and cash bar featuring local breweries and distilleries! 3:00pm - 9:30pm in the alley next to Single Barrel Liquor & Bar at Ferguson Farms. $10 entry or $15 day of event. Tickets at link above.
Saturday, June 25th: Shooting Sports Demo Day with the Manhattan Wildlife Association - Logan Shooting Range: Happening 8am to 3pm. FREE Shooting Sports Demo Day at the MWA Logan Shooting Range. Rain or shine, meet with reps from top brands, shoot demo firearms, watch a speed-shooting demo, and eat 25-cent barbecue. Shooting fees apply. All proceeds benefit Boy Scout Troop 649 of Belgrade.
Saturday, June 25th: Tap into Montana Brew Fest 2022 - (229 River Drive, Livingston) Happening at Miles Park & Bandshell. Sample craft beer from Montana breweries, enjoy live music and delicious local food. MUSIC: Mathias (2-3:30 pm), Jess Atkins (4-5:30 pm), Daniel Kosel and Madrona Road (6-8 pm). FOOD: Double G Food Truck (Tejas BBQ), Pizza on the Fly by The Soup Bar (Pizza, Salads, etc.). VIP Hour 2-3 PM | Brew Fest Hours 3-8 PM. Tickets are $45 at the link above. (DD tickets just $15.)
Saturday, June 25th: The Dirty Shame LIVE at The Old Saloon - (210 Railroad Lane, Emigrant) Happening at 8pm. Montana's best outlaw country band brings us originals and all the covers that you know and love! Bring your dancing boots! No cover charge.
Sunday, June 26th: Live Music at Audrey's Pizza Oven & FreeFall Brewery - (806 N 7th Ave, Bozeman) Happening 5:30pm to 7:30pm. Left For Dead is a fiddle and banjo duo that plays an exciting array of old-time, folk, and country genres.
Words and Phrases That Prove Montanans Have an Accent
More From KMMS-KPRK 1450 AM