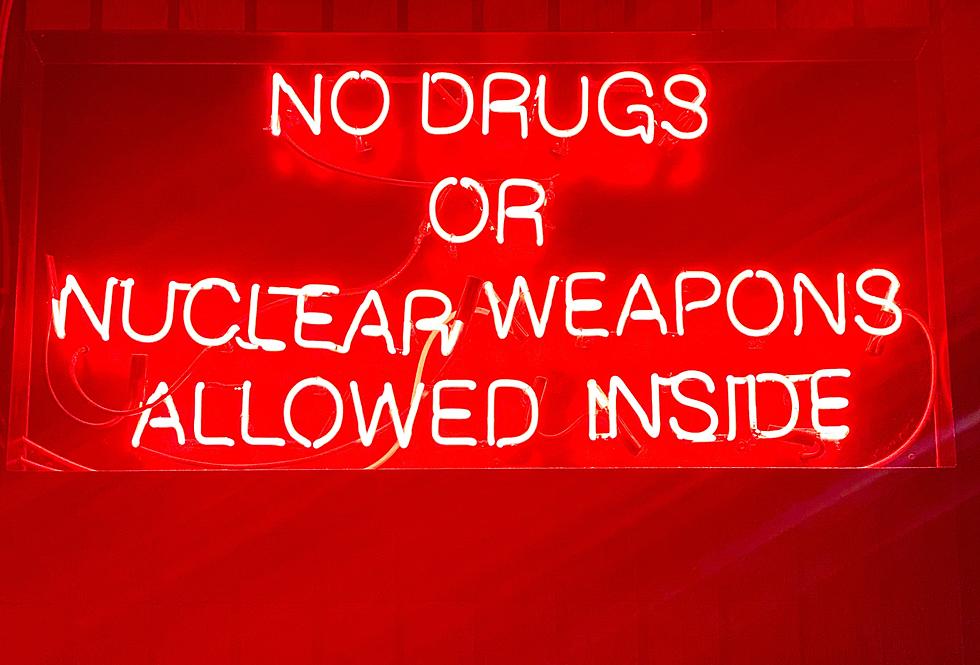 30 Things You Can And Cannot Bring Into MSU Football Games
Photo by Christopher Farrugia on Unsplash
Knowing the rules in advance will make gameday easier and more fun for everyone. When attending Montana State University football games, "less is more" certainly applies. Take a peek at this list of what you're allowed to bring and NOT allowed to bring into Bobcat Stadium.
TWO IMPORTANT THINGS: There are lots of things you're not allowed to bring into the stadium AND it matters what kind of bag you bring. The rules are fairly strict, but they're very clear. Bobcat football games are usually sold out events, so the quicker you can get through security - the more fun you can have.
THESE BAGS ARE ALLOWED IN BOBCAT STADIUM:
Clear bags that are no larger than 12" by 6" by 12"
Small clutch bags that are no larger than 4.5" by 6.5"
Clear plastic resealable storage bags that are gallon size or smaller.
Seat Cushions with our without back that are 18" or smaller in width and with no pockets or zippers.
Medical and diaper bags are allowed and subject to search
PRO TIP: Drop a few bucks on the MSU clear tote bag at the MSU bookstore. That way you know you're legit!
THESE BAGS ARE NOT ALLOWED IN BOBCAT STADIUM:
Clear or solid backpacks
Large purses
Oversized tote bags
Mesh bags or reusable grocery bags
Drawstring bags
Camera bags or binocular cases
Printed plastic bags
Fanny packs
If you are a student using your allotted free student ticket to get in, you MUST have your Cat Card on gameday. "If you do not have your Cat Card, you will not be able to enter the stadium even if you have preloaded your ticket onto it."
Montana State University is a tobacco free campus. Smoking or vaping of any kind is not allowed anywhere on campus, including Bobcat Stadium.
MSU FOOTBALL TICKETS SELL OUT ALMOST IMMEDIATELY
THESE ITEMS ARE NOT ALLOWED INSIDE BOBCAT STADIUM:
Air Horns
Balls
Bikes
Skateboards
Scooters
Coolers
Firearms
Glass Bottles
Illegal Knives (4" blade or Longer)
Lawn Chairs
Outside Food & Beverages
Pets
Umbrellas
Selfie Sticks
Signs on Sticks
vaporizers or e-cigarettes
tobacco products including but not limited to cigarettes and chewing tobacco
LOOK: 19 Drinks Only '90s Kids Remember
Grab that weird bendy straw you bought with your Chuck. E Cheese tokens, because we're sluprin' up these definitive flavors of the '90s.
Gallery Credit: Meg Dowdy
Montana's Sweet Pea Festival of Arts and Music in Pictures
The Sweet Pea Festival of the Arts is the biggest and longest running of it's kind in the state of Montana. A full week of events leads up to three full days of music and art in Bozeman's Lindley Park. A true Montana tradition that is family friendly and packed with fun, concerts, and activities.
Gallery Credit: mwolfe
More From KMMS-KPRK 1450 AM