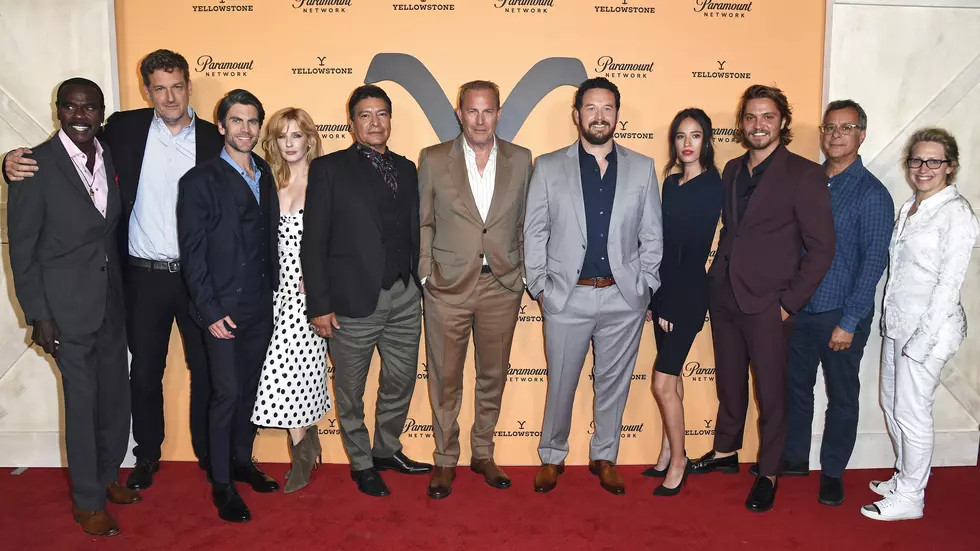 Yellowstone's Kayce Dutton Has A Doppelganger! Do You Agree?
Frazer Harrison/Getty Images for Paramount Network
As the world has fallen in love with the Yellowstone series that is filmed right here in beautiful Montana, we've also fallen in love with the characters.
Have you ever had someone say, "you totally look like" and then they say someone famous you have either never heard of or you are completely flattered by it? This is the case for my friend Isaac.
Meet the Kayce Dutton doppelganger!
For real...I can not get over this! Am I wrong?? If I was a dude and someone told me I looked like him, I would be SO okay with that.
Apart from his good looks made famous by actor Luke Grimes, Isaac is insanely talented in his own right. An outdoor photographer, you can see he has an eye for the beauty of every animal he encounters. He has over 100k followers on Instagram, but look below and tell me why that number isn't much higher.
From photographing wildlife like bison, foxes, and ravens, Isaac's talents are remarkable, and they do not stop there.
Just like Kayce Dutton, Isaac is musically talented as well! I mean, where does it stop with this guy? For real?!?
Follow Isaac on his Instagram, Facebook and his TikTok, you will not be disappointed. Check out all his work he has for sale on his pages too!
So what do you think? Is this Kayce Dutton's Doppelganger?
See Inside 'Yellowstone' Star Ryan Bingham's Gorgeous $2.45 Million Estate
Yellowstone star and singer-songwriter Ryan Bingham has listed his 3-bedroom, 3.5-bathroom, 2,394-square-foot home in an exclusive area of Los Angeles for sale, and pictures show a beautiful, luxurious property that offers stunning mountain views.
You Can Rent a Cabin on the Ranch From 'Yellowstone' - See Pictures
The stunning Montana ranch that serves as the setting for the hit TV show Yellowstone offers cabins for rent, and the price includes tours of the set and ranch. Scroll below to see photos of the extraordinary property.
More From KMMS-KPRK 1450 AM