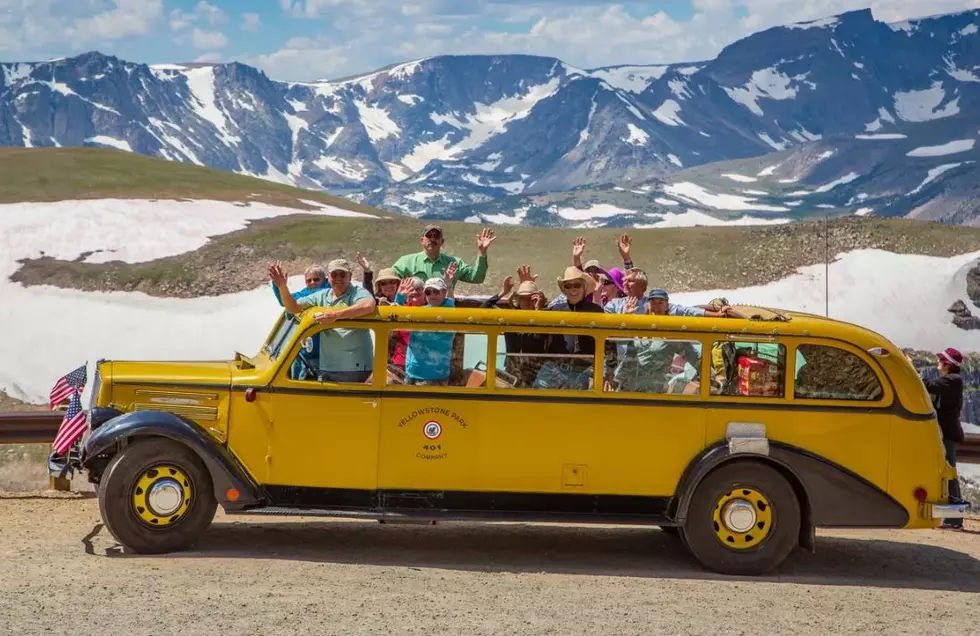 There's an All New Option For Touring Montana's Beartooth Highway
Buses of Yellowstone Preservation Trust
The Beartooth Highway is arguably one of the most scenic drives in America, and there's a brand new option for people that want to experience all of the beauty that the highway has to offer.
If you don't want to drive yourself, the Buses of Yellowstone Preservation Trust has a new and exciting option for you. You can now tour the Beartooth Highway in an all-original 1937 Model 706 Yellowstone Park Bus. The bus trips are available to families and groups by reservation only. The bus can accommodate up to 10 passengers, but if your group is larger, an additional bus can be arranged.
The trips in the vintage 1937 YNP bus are available primarily during the summer season, so your time is running out if you want to plan a trip this year. The trip starts in Red Lodge, and the bus travels approximately 35 miles up the Beartooth Highway to the West Summit of Beartooth Pass reaching an elevation of 10,947 feet.
The trip takes around 4-5 hours and the bus travels at an average of 15-18 mph to give riders a chance to take in the beautiful breathtaking views along the ride. If the weather is nice, the canvas cover along the top of the bus can be removed allowing riders to stand up and get an even better view.
It's important to bring along appropriate clothing. The weather along the Beartooth Highway can change quickly, and it's best to be prepared. Passengers can also bring snacks, water and a lunch for a picnic along the highway.
If you're interested in taking a tour of the Beartooth Highway in a 1937 Yellowstone Park Bus, you can get all of the details here.
More From KMMS-KPRK 1450 AM