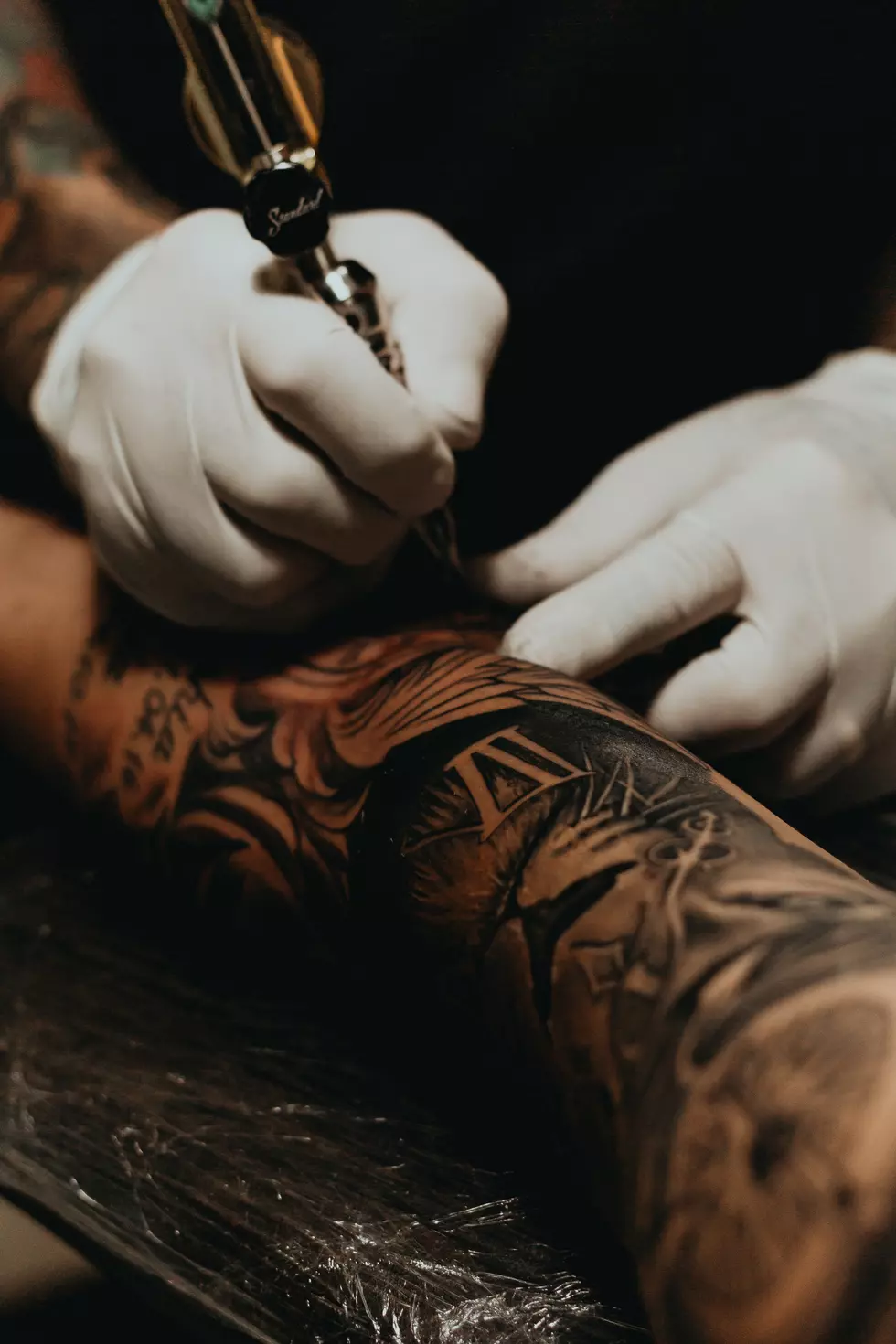 Need Some Cool New Ink? Check Out These Montana Shops.
Photo by Allef Vinicius on Unsplash
In life, we make choices; sometimes these choices are good, and sometimes bad. Either way, this particular life choice, getting a tattoo, can tell a story.
Luckily, Bozeman has  a few different tattoo shops full of talented artists. July 17th is National Tattoo Day—maybe you can make that long-awaited appointment you have been putting off.
East Main Ink is one option you have for local shops. Located at 1325 East Main Street, you can make an appointment any day of the week, as their Facebook Page states they are open seven days a week.
Jamais Vu Tattoo is another local shop you can check out if you are looking for some fresh ink, a touch-up, or a piercing. All the services are by appointment only, so make sure to check out their socials to get on the calendar.
Aether Tattoo Club is just down the street from Best Burger. With many different artists to choose from and years of inking under their belts, Aether Tattoo Club is ready to create their next masterpiece.
There are many more options in Bozeman and surrounding communities to get ink work done. These are just a few for you to check out.
I have three tattoos, but one is very dear to my heart. Here is a tattoo of my dad's last heartbeats. It's one of those things that many people do not know they can ask for and as sad as it is, it is also a decision I would never take back.
Derek, from the XL Country Morning Show, has lost both of his parents in the last couple of years and his brother, Brandon, got memorial tattoos of their parents. I absolutely love the way they turned out.
Tattoos can tell amazing stories, and act as incredible works of art. Good luck with your next tattoo adventure!
Inside Amazon: A Detailed History of America's Biggest Online Retailer
Stacker
compiled a list of key moments in Amazon's history and its current business from a variety of sources. Here's a look at the events that turned an online bookstore into a global conglomerate and a self-made entrepreneur into the world's second-richest man.
The 100 Best Places to Live in the Midwest
More From KMMS-KPRK 1450 AM