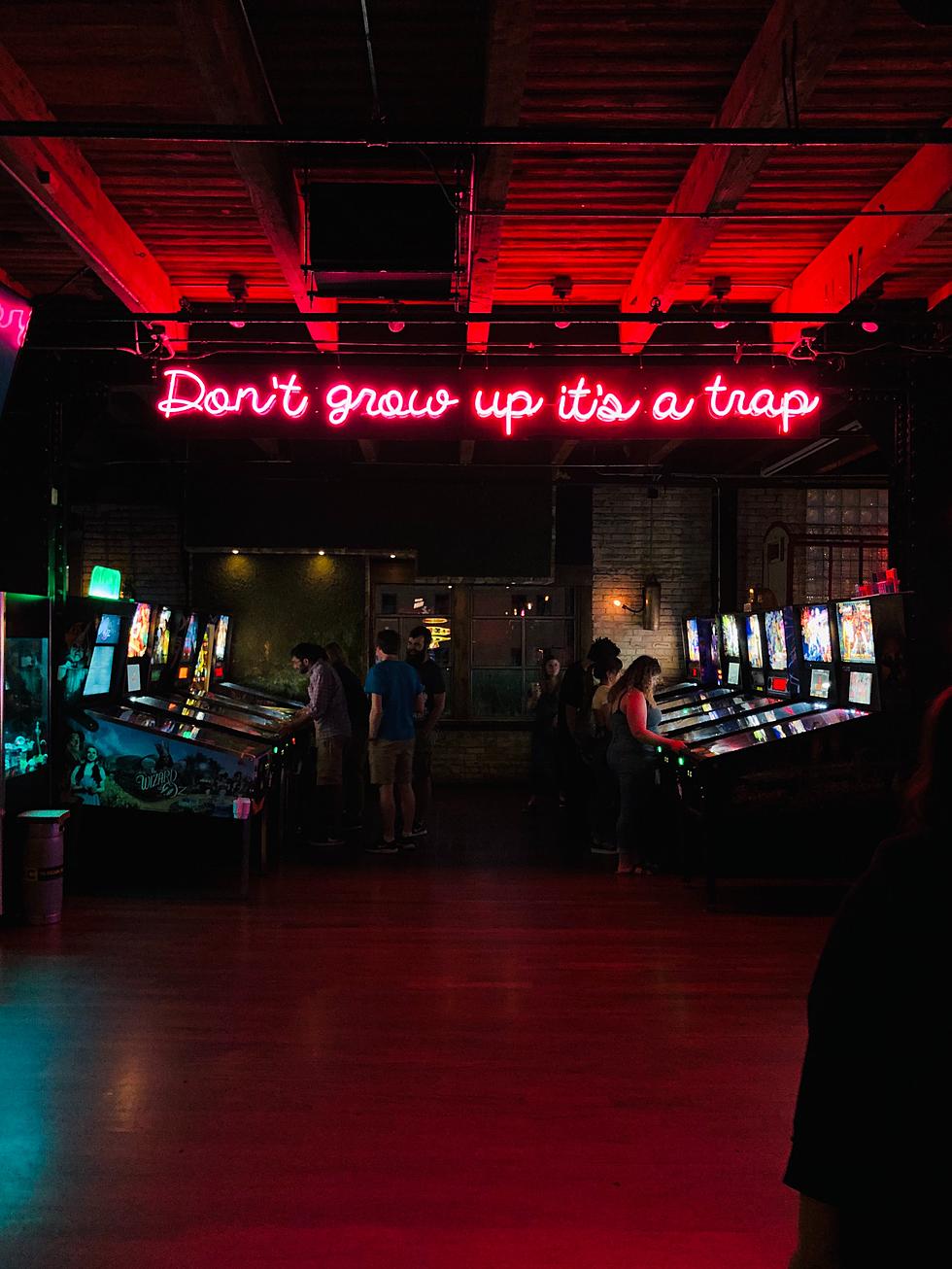 My Ideal Bozeman Must Have. Will We Ever Have This?
Photo by Tyler Callahan on Unsplash
As the mom of a teenager, and a youngster at heart myself, I can't help but think that Bozeman is missing something. I know lots of people do not care to have more things built, and I get that, but I really think Bozeman would really enjoy having this.
Ok, please keep in mind this is just my opinion. It is something that I personally wish we had. Here it is... a huge indoor amusement park. Like go carts, laser tag, mini golf, a small event area where you can have small parties, like birthday, bachelor/bachelorette, retirement, work etc. You get it.
Imagine this: It's your birthday, you want to do something other than some bar hopping, or your same ol' "lets get dinner and drinks". This is a place where you can have your dinner or appetizers, some drinks, cake/cupcakes, and now it's time to really have some fun!
Challenge your friends to darts, pool, a race, maybe some axe throwing, mini golf, a bunch of different things all in one place.
My morning partner recently did an article called, "If I was king for a day", and he is kind of on the same page. He suggests an outdoor amusement park, which I also think is super fun! Check out his list, it's pretty reasonable and makes a lot of sense as well.
I am just looking for something that can be here all year long, and that I personally think would be great for the people that are hear all year long. Not just for a week/weekend.
What do you think? If you could pick ONE thing to have in Bozeman, what would it be?
Headwaters Country Jam 2021
It's Montana's Biggest Country Music Festival and has become a tradition for friends and families alike. Folks from all over the state and the country, gather three days for the very best in Country Music and Camping in Three Forks, Montana.
Montana's Museum Of The Rockies Is For Everyone! Check It Out
Museum of the Rockies
is nestled right next to Bobcat Stadium in Bozeman. The Museum is part of the
American Alliance of Museums
, which means that the Museum of the Rockies is one of the 1,095 museums to hold this distinction. With over 33,000 museums nationwide, this is quite an accomplishment.
The Museum of the Rockies is also part of the
Montana Dinosaur Trail
. What is that? It is a trail that runs through the state of Montana and has 14 locations. Each location will get you just a little closer to the history and knowledge of Dinosaurs.
Museum of the Rockies has current and rotating exhibits. Currently, (December 2021) here are some of my favorites that are on display:
Siebel Dinosaur Complex
,
Welcome to Yellowstone Country
, which digs into the history of Montana,
Enduring Peoples Exhibit
, highlighting the American Indians of Montana, and the
Paugh Exhibit
, illuminating the stories that connect us with the Northern Colorado Rockies. You can see all the exhibits
here
to make planning your trip easier.
Museum of the Rockies is an independent 501 Non-Profit here in Bozeman. With that being said, they hold some of the most exquisite
benefits throughout the year.
This gives the museum the opportunity to continue to be a highlight for the city of Bozeman. Another way to continue the success of the Museum of the Rockies is to
become a member.
If you are considering donating to the Museum of the Rockies, you can check it out
here
and decide which program works best for you. Help Bozeman keep this amazing learning tool open and available to everyone. Enjoy your time at the
Museum of the Rockies
.
More From KMMS-KPRK 1450 AM