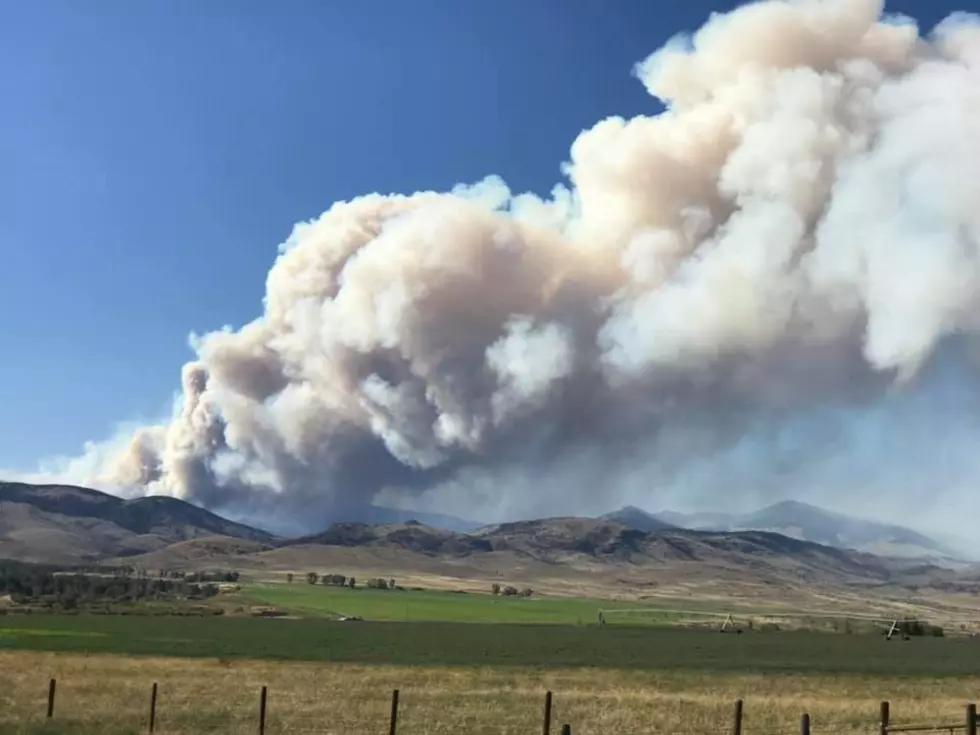 McClusky Fire Burning Near Whitehall Approaching 1,000 Acres
https://www.facebook.com/wlodkowski
The U.S. Forest service issued an update on the McClusky Fire which is currently burning northwest of Whitehall.
Many Gallatin Valley residents voiced concern on social media Wednesday afternoon due to a large plume of smoke that could be seen to the west of Bozeman.
As a result of the fire, many roads and trails in the area have been closed. The closures are for public safety due to wild land fire suppression operations associated with the McClusky fire.
View a map of the closures below:
An update regarding the status of the fire was issued Wednesday afternoon. Read the update below:
The McClusky fire, currently estimated to be 974 acres, has been actively burning as temperatures have been above normal and winds ahead of the anticipated cold front move through the area today.
Smoke from the fire is visible from locations on or adjacent to National Forest System lands, nearby communities, and I-90. Fire managers are monitoring weather and changes in fire activity throughout the day. Currently the fire spread is to the north, south, east, northeast and southeast. Standing snags and those hung-up or suspended in adjacent snags pose an excessive safety risk to firefighters.
Fire crews are available to implement suppression actions from indirect line utilizing old road, trail systems, and natural barriers, providing a location where firefighters can safely engage the fire with a high probability of success.
The fire is currently reported at 51% Complete. Containment is a percentage that represents fireline built directly on the fire's perimeter. Containment is considered in the percentage of completion. Currently the fire is 0% contained, but 51% of indirect suppression actions have been completed.
The lightning caused McClusky fire, located three miles northeast of Delmoe Lake and 13 miles northwest of Whitehall was reported on August 16. A total of 72 personnel are assigned to the fire, including, two Type 1 Hotshot crews, two engines, and miscellaneous overhead and support.
Fire Weather Forecast: Warm and dry conditions will occur through Thursday. A dry cool front will pass through the region Wednesday afternoon resulting in gusty westerly winds and low relative humidity's, especially in the Beaverhead-Deerlodge NF. Winds will diminish after sunset. Expect a significant pattern change with widespread wetting rains Friday and again Sunday and Monday.
Fire restrictions are not in effect on the Beaverhead-Deerlodge National Forest, however, visitors are reminded to be careful while recreating in the forest. Be sure to extinguish campfires completely. Keep all motorized vehicles on roads and trails. Keep informed of other area restrictions by going online to https://firerestrictions.us.
For more fire information visit https://inciweb.nwcg.gov/incident/6524/.%20.
More From KMMS-KPRK 1450 AM