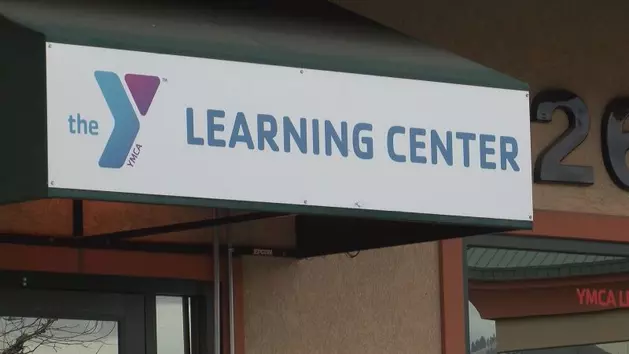 Learning Center Cleanup Underway – Hiring Practices under Review
Learning Center
The Missoula Family YMCA received the final test results of its Learning Center childcare facility on Friday, and all classrooms have tested clean of methamphetamine.
The facility was rocked recently when it was revealed that a former employee, Autumn Heinz, was caught smoking methamphetamine in a 'meth den' that she had constructed in the laundry room, and it was determined that she was exhaling the smoke into the bathroom's exhaust ducts, thus spreading the residue throughout the center.
Interim CEO of the Missoula Family YMCA, Heather Foster, said she was gratified that the cleanup of the facility was moving forward.
"Even though the classrooms are all clear, we do know that we have quite a few rooms in our facility, all of them are staff only spaces that are going to require cleaning, and some will require professional abatement, our employee bathroom is one of those spaces," said Foster. "It's going to take the cleaning process, and then we'll have to have everything retested and go to the lab to make sure it's clear. The health department will have to come and inspect and approve and then child care licensing will do the same thing, and then we'll be able to say that we're open again."
Foster said moving forward, some difficult and expensive decisions will have to be made to ensure that employees, not just at the Learning Center, but throughout the entire YMCA organization, are properly vetted and tested.
"Not only is there a legal investigation going on, but as an organization we're doing our own internal investigation and trying to figure out any possible missteps, or if we had a policy that wasn't in place," she said. "We're looking at security of our building, such as installing some cameras in areas where staff might be alone, as well as having cameras in classrooms, because that's a deterrent for behavior that could be harmful to children."
Foster said drug testing is definitely in the mix of ways to ensure security and safety.
"We wish it were as simple as flipping a switch and say that we're going to start drug testing, but Montana law doesn't really work like that," she said. "We are not just a childcare provider, we have over 350 employees, and according Montana law, we would have to implement drug testing for all of our employees, full and part time. That's a huge cost for us, but it's not something that we're ruling out by any means, we just have to have real conversations around how to afford it."
Foster turned emotional when relating how the Learning Center's families had rallied around the management after the facility had to be closed after Heinz's arrest.
"I can't even tell you how humbled we are by our families and the response that we've gotten from them," she said. "They have been really, really incredible. It's going to take some patience because this is still the beginning of the process of getting back into the space. We're anticipating another 30 days at least, but that's just a guess.
Foster said there is a silver lining to the tragic story that has unfolded over the past week.
"If there's a silver lining out of something so devastating and tragic, it would be that maybe we can start the hard conversation around how do we make sure our children are as safe as possible," she said. "We're hiring the best employees and background checks are all in place. I also think it's a conversation about drug use in general and what addiction looks like and how employees that we really care about might be getting into trouble and how we can help them."
More From KMMS-KPRK 1450 AM