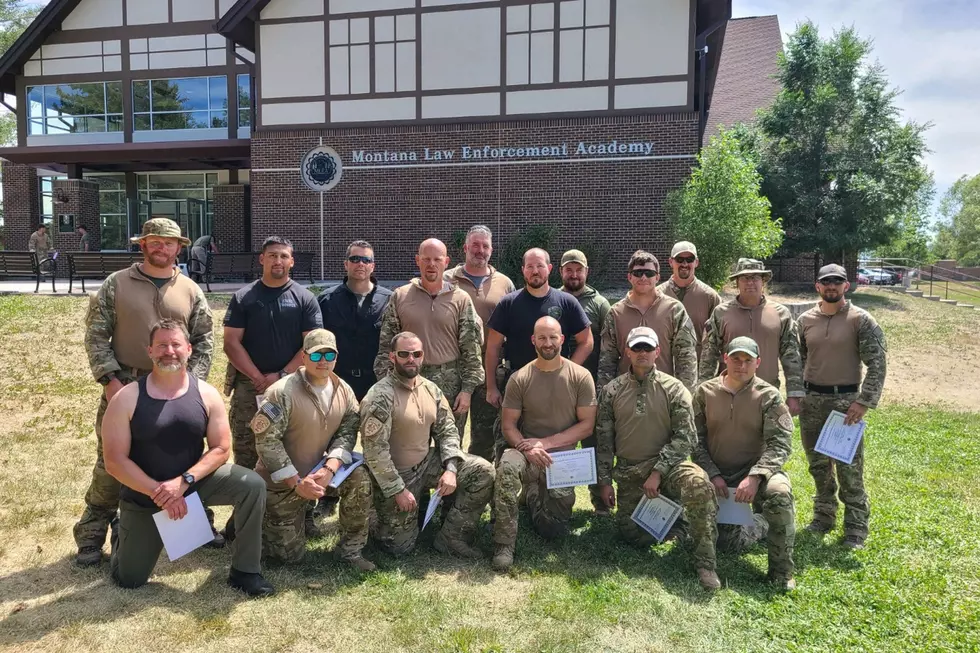 Montana Highway Patrol Seeking Reinforcements Amid Surge
Credit Montana Highway Patrol
The Montana Highway Patrol is looking for backup- not just from the Montana Legislature, but from you as well. MHP is now accepting applications for more trooper candidates as the state faces a fentanyl-fueled drug and crime epidemic.
I asked Sgt. Jay Nelson, Public Information Officer for MHP, just how bad crime is getting in the state:
Sgt. Nelson: It is extremely bad...especially in the Billings area, where we're averaging at least a pursuit every week. The amount of guns that we're pulling out of vehicles, the amount of violent crime, fentanyl numbers are out of the charts. And like I said, our commanders are telling me that 2023 is going to blow away 2022 numbers. The other one that we think of with fentanyl and meth- but then marijuana. Why marijuana? Well, it's legal here. Well, it's a trade. It's commerce. And so they're bringing in massive amounts of marijuana. The cartel is here. It is dangerous, and we need to be aware.
Last week, Montana Attorney General Austin Knudsen was asking for lawmakers in the state legislature to increase funding for the MHP, and other state law enforcement agencies in order to combat meth, fentanyl, and the associated crime increase. Click here for more on that story.
Click here to apply for a job with the Montana Highway Patrol.
By the way, during the show Sgt. Nelson may have noticed me looking down at his uniform. He had this really cool badge on it with a skull and a rifle. So I asked him about it. Here is what their badge looks like when an MHP trooper completes the SRT (Special Response Team) training course:
Full audio of our chat:
LOOK: See the iconic cars that debuted the year you were born
More From KMMS-KPRK 1450 AM